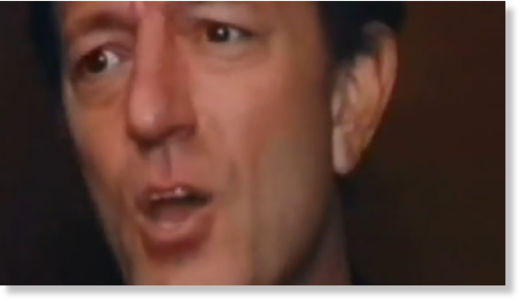 Dave Herman, the legendary New York morning radio host, was charged on Thursday with trying to lure a 7-year-old girl to the U.S. Virgin Islands for sex.
He was arrested at the St. Croix airport, where he was expecting to meet the girl and her mother after their flight from New York and take them to his vacation home.
The longtime host of "
The Dave Herman Rock and Roll Morning Show
" on WNEW-FM who had once interviewed John Lennon, Bruce Springsteen, Bob Dylan, and
considered
George Harrison a personal friend, is charged with having chatted online with a woman, "Kris," he believed to be the mother of a 6-year-old named "Lexi." "Kris" was actually a Homeland Security officer.
"Age 6 is the perfect time to start her being loved that way," he alleged told "Kris." "I find girls that age incredibly sexy, soft, and their innocence is also a huge turn on for me."
According to the criminal complaint written by Homeland Security Special Agent Mark Lubischer, "Herman promised that he would not hurt Lexi though he might have to be forceful with her. [He] suggested that they could give Lexi some alcohol to relax her."
During a final conversation with "Kris," Herman allegedly "discussed how he wanted to break Lexi's hymen and also stated that he was looking to do a lot of oral with her."
If convicted, Herman faces the possibility of life in prison and fines upwards of $250,000.