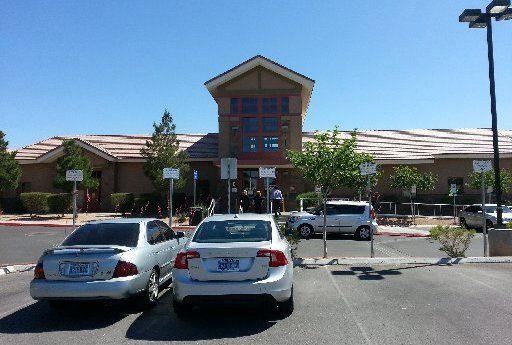 A federal agency is moving to terminate Medicare funding for Nevada's embattled state psychiatric hospital, which has been under fire for sending hundreds of patients on buses to states across the nation for the past five years.
In a letter to state health officials issued late Friday, the Centers for Medicare and Medicaid Services said that recent surveys of Las Vegas' Rawson-Neal Psychiatric Hospital have concluded that it is not in compliance with certain conditions required to receive payment for patients covered by Medicare.
As a result, "we are initiating a process which could result in termination of the hospital's Medicare provider agreement," said the letter.
The letter was not specific about what conditions the hospital failed to meet, but said it could retain its funding if administrators are able to prove that the problems have been corrected. "Mere plans of future correction or evidence of progress toward correction will not be sufficient," the letter said.
Hospital administrators could not immediately be reached for comment.
Previously, they have said that federal funding represents about 15 percent of their annual budget. Most of the hospital's funding comes from the state.
The hospital has been under intense scrutiny since
The Bee
published a series of reports examining patient discharge practices at the facility. The newspaper found that the hospital has bused roughly 1,500 patients to states across the nation over the past five years, a third of them to California.
Rawson-Neal, the state's primary hospital for the mentally ill, recently lost its accreditation with the Joint Commission, an independent agency.