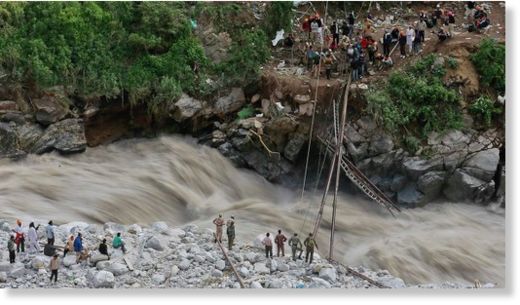 The death toll in floods and landslides, triggered by heavy rains in the northern Indian state of Uttarakhand, has probably exceeded 10,000 people, China's Xinhua news agency said on Sunday citing local authorities.
Previous estimates put the death toll at 6,500 people. Regional officials earlier said that nearly 3,000 people are listed as missing.
Currently, some 4,000 people remain trapped in remote mountainous areas and cannot be accessed by rescue teams. Rescuers have already evacuated about 90,000 residents to safety.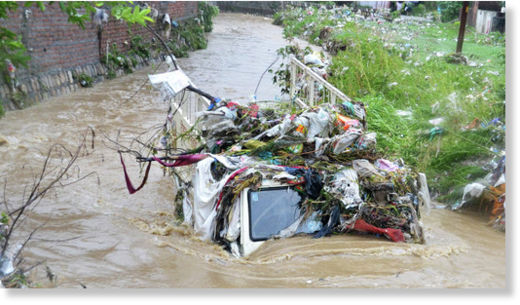 At the moment, bodies of 822 people have been recovered.
A Mi-17B-5 helicopter of India's air force, which took part in the rescue operation, crashed in bad weather conditions on Tuesday, killing 20 people.