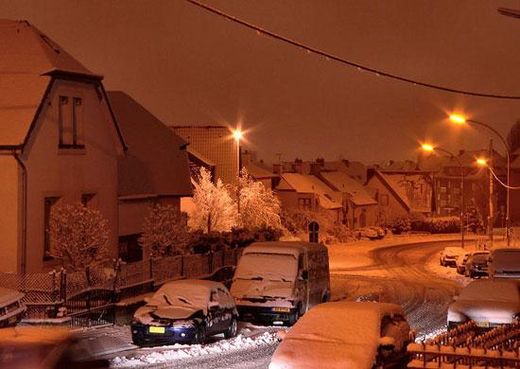 The first snowfall of winter in Europe has fallen in Russia and Poland, with freezing temperatures being recorded earlier than usual.
Heavy snow fell throughout Poland, in what some are calling an "early winter", leaving three people frozen to death. The snow cut power supplies to about 70,000 in the Warsaw area and caused transport delays across the country. During the night, snow clearing machines were used to make roads drivable and workers spent the evening shoveling snow from pavements.
In Moscow, melting snow resulted in areas of the city, including parks and some of the central squares, becoming waterlogged.