Police are on the lookout for a 4ft tall suspect with a likely under-developed voice.
An unusual wanted ad posted by police in Washington, D.C. on Sunday night described their suspect as being merely 6 or 7 years old.
While with a group of boys described as being between the ages of 7 and 14, the child's accused in connection to a robbery at a McDonald's restaurant.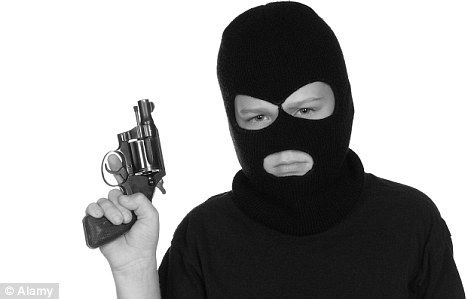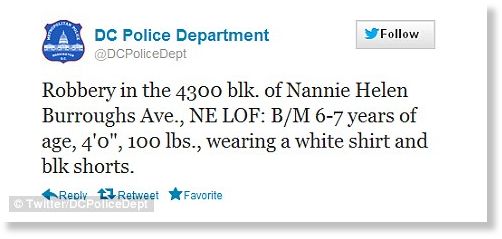 The juvenile, weighing 100 pounds - most likely overweight, according to his body mass index - was last seen wearing a white shirt and black shorts.
The customer reported to police being approached by the group of boys on Sunday evening before a cell phone was taken.
All of the boys successfully fled on foot from the address on Helen Burroughs Avenue.
None of the children are described as having been armed or dangerous.
Anyone with information on the incident is asked to contact police at (202) 727-9099 or text a tip to 50411.