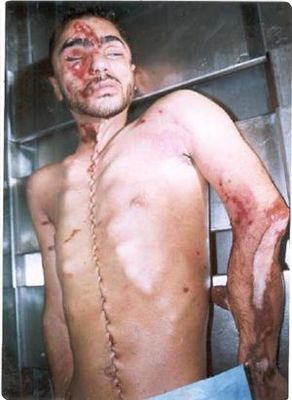 Humanitarian gesture intended to get peace process back on track, says spokesman for Binyamin Netanyahu
Israel has transferred to Palestinian authorities the bodies of dozens of Palestinian militants, saying it hoped the move would help restart peace efforts.
The militants had been buried, some of them for decades, in a desolate Israeli military cemetery for "enemy combatants" in the occupied West Bank. They included several suicide bombers.
The remains of 80 Palestinians were handed over to western-backed President Mahmoud Abbas's Palestinian Authority in the West Bank and 11 bodies were set for transfer to the Gaza Strip, controlled by rival Hamas Islamists.
"It is our hope that this humanitarian gesture will serve both as a confidence-building measure and help get the peace process back on track," said Mark Regev, a spokesman for the Israeli prime minister, Binyamin Netanyahu.
"Israel is ready for the immediate resumption of peace talks without any preconditions whatsoever," he said.
Abbas has demanded a halt to Israeli settlement-building in the occupied West Bank and East Jerusalem as a condition for returning to peace talks that collapsed over the settlement issue in 2010.
The Palestinian Authority and Hamas both planned official memorial ceremonies later in the day. The militants are regarded by Palestinians as heroes in a struggle for statehood. Dozens of Israelis were killed in attacks they carried out.