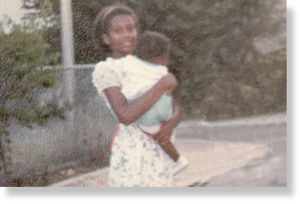 Canada, Toronto - A major break in a cold case involving human remains found in a burning suitcase in 1994 has resulted in first-degree murder charges against the victim's father and stepmother.
Toronto police say even the identity of the victim remained a mystery until a "person of conscience" phoned investigators.
That tip allowed them to identify the victim as 17-year-old Melonie Biddersingh after visiting the girl's biological mother in Jamaica and obtaining a DNA sample.
Det.-Sgt. Steve Ryan says the teen's stepmother, Elaine Biddersingh, and father, Everton Biddersingh, were arrested on March 5 and charged with first-degree murder.
Ryan wouldn't comment on reports that Melonie had been a victim of ongoing abuse, saying only that based on the information he'd gathered, "her life in Toronto wasn't pleasant."
He says Melonie travelled to Toronto from Jamaica in 1990 to live with the accused along with her half-brother and brother, who fell off their apartment's balcony in 1992 when he was 15.
His death was deemed to be a suicide, but officials will take another look at it as part of their investigation.
Police also say the girl's biological mother hadn't been aware of her death.