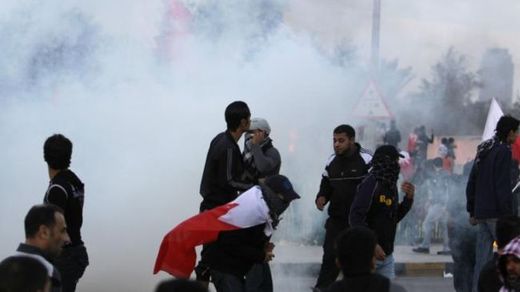 Saudi-backed security forces in Bahrain have detained more than 100 protesters during anti-regime demonstrations across the country over the past two days.
Activists said on Thursday the Bahraini regime forces rounded up at least 100 peaceful protesters on February 14 and 15.
Some of the detainees are said to be women and that there are wounded people among those arrested.
Manama has stepped up its violent crackdown on protesters who have been calling for the downfall of the Bahraini monarchy since the start of the revolution in the Persian Gulf nation in early 2011.
In the city of Sitra, regime forces clashed with young protesters and launched night raids on homes.
United Nations Secretary General Ban Ki-moon has expressed concern over the ongoing violence in Bahrain and called on the Al Khalifa regime to meet its international human rights obligations.
Scores of people have been killed, some in prison and under severe torture, and many more wounded during the regime's brutal repression of anti-government protests in Bahrain.