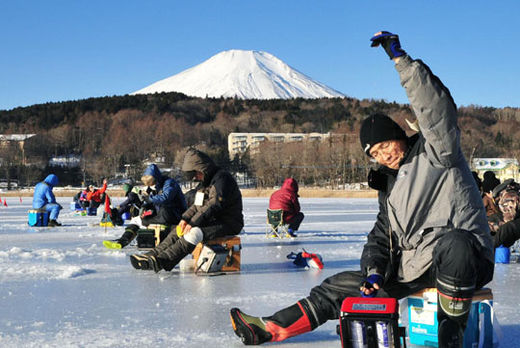 Well below zero from Kyushu to Hokkaido and more cold looms
The country experienced severe cold weather Friday and morning temperatures dropped to record lows at 38 locations nationwide, the Meteorological Agency said.
From Tohoku to Kyushu, 16 prefectures recorded their lowest temperatures ever, including the town of Kusu in Oita Prefecture, where the mercury fell to minus 14.7 degrees, and Mashiki, Kumamoto Prefecture, where the temperature plunged to minus 8.4.
Temperatures were below zero early Friday at more than 90 percent of 927 observation points across Japan, the agency said.
The lowest figure was minus 32.6 in Esashi, Hokkaido.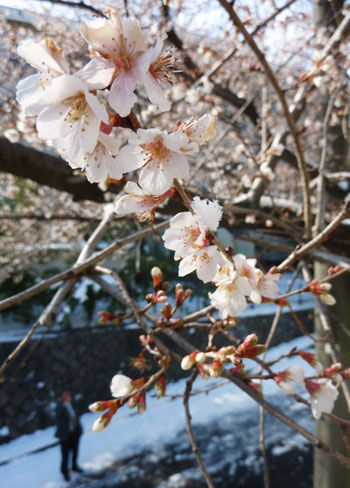 The agency said the cold air mass that caused blizzards along the Sea of Japan coast has now passed over the archipelago. But sunshine in many places caused a phenomenon known as radiative cooling, in which heat is taken from land surfaces and leads to freezing temperatures, it said.
The cold should ease early next week but is likely to return around Wednesday, it forecast.
"There is a possibility of heavy snow again" next week and people should continue to be cautious, agency forecaster Koji Ishihara said.
According to the agency, the cold weather is expected to continue through April because of the La Nina phenomenon, in which the temperature of the sea surface off Peru drops.
"Based on our forecast, February's temperatures nationwide will be lower" than in normal years, Ishihara said. "We project low temperatures will continue through March and April, excluding Hokkaido and the Tohoku region."