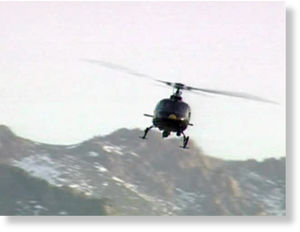 Utah authorities say they rescued a 25-year-old man who was stuck in a pool of quicksand for eight hours.
The Wayne County Sheriff's Office says dispatchers were contacted at 5 p.m. Wednesday by a Florida military agency about an emergency alert beacon transmitting from an area along the Dirty Devil River.
Police
tell KTVX
of Salt Lake City a helicopter spotted the man stuck in a thick, muddy, wet substance.
Early rescue attempts were unsuccessful, but a search and rescue squad finally pulled him to safety early about 2 a.m. Thursday.
The man was taken to the Sevier County Medical Center for treatment. His name was not released.
Police say he was with the National Outdoor Leadership School and had been in the area for about 23 days.