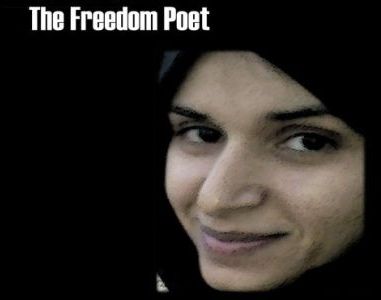 A Bahraini security court has issued a one-year jail sentence against a human rights activist and poetess for her participation in anti-regime protests.
Ayat al-Qurmezi was convicted by the Lower National Safety Court on Sunday for 'inciting hatred and participating in illegal gatherings,' Xinhua reported.
The 20-year-old is the first woman to face trial in the regime's violent crackdown against the peaceful public protests since February. The demonstrators have been calling for an end to the Al Khalifa family's over-40-year-old rule over the Persian Gulf Island.
The court has already sentenced several people to death over the protests.
On March 14, Saudi Arabia and the United Arab Emirates deployed troops in Bahrain at Manama's request to help crush the nationwide anti-government rallies.
Scores of people have been killed and many more arrested and tortured in prisons as part of the clampdown in the country --
a longtime United States ally and home to a huge military base of the US Navy's Fifth Fleet.
Prior to her arrest, Qurmezi had read one of the poems she had written against the repression to the protesters.
An earlier report showed that the activist has been beaten across the face with an electric cable as part of the severe torture she has been subjected to and forced by the jailors to clean filthy lavatories with her bare hands.
International lawyers have filed a lawsuit against the ruling regime with the International Criminal Court at The Hague.