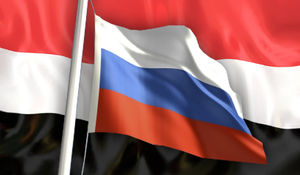 The Russian Emergencies Ministry has sent a plane to Yemen to evacuate Russian citizens who wish to return home.
Earlier, Russia evacuated the families of its diplomats in Sanaa and was considering additional measures to ensure the safety of Russians in Yemen.
Tensions there escalated after President Ali Abdullah Saleh left for Saudi Arabia to receive medical treatment for the injuries he sustained in an attack on a mosque in Sanaa on June 3.
Vice President Abd Al Rab Mansur al-Hadi took over as temporary leader until Mr. Saleh's return, while the opposition seeks to dislodge him.
.