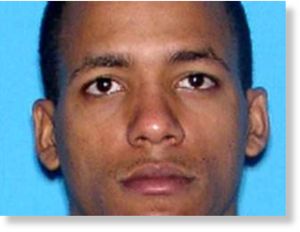 A man accused of killing a 6-month-old baby in the Florida Panhandle has been arrested in Alabama and is awaiting extradition.
Fort Walton Beach police say Charles Lenear Colvin Jr. was arrested Thursday in Opp, Ala.
The 24-year-old is charged with murder in the death of Xavier Boyd on Feb. 9.
According to a police report, Colvin told police the baby had choked on some formula and stopped breathing. The baby died at a Pensacola hospital.
A medical examiner concluded the baby died from blunt force trauma to the back of his head.
Fort Walton Beach police say Colvin fled after an arrest warrant was issued April 21.
Police spokesman Rick Hord says investigators recently received tips that Colvin was in Alabama.