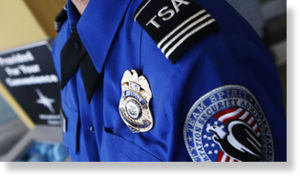 Police have arrested a man carrying 12 fake identification cards at a Pennsylvania airport.
State police are still trying to determine the man's real name after he was arrested Tuesday afternoon at Lehigh Valley International Airport.
The Morning Call of Allentown reports the man supplied a Texas driver's license to police called to investigate a suspicious person report. But police say the man, who arrived on a flight from Dulles International Airport and was carrying a black duffel bag, couldn't get his birth date right on the first try.
Investigators say he fled, tossing away a wallet containing counterfeit ID cards from states including Pennsylvania, Ohio, Illinois and Florida.
The man was captured outside the airport and charged as John Doe with forgery and tampering with public records. He's being held on $250,000 bail.
Source: The Associated Press