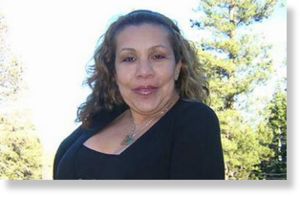 The revelation that Arnold Schwarzenegger has an out-of-wedlock child with a former employee turned into a tabloid frenzy yesterday, as scores of reporters and photographers swarmed a quiet suburban cul-de-sac in the middle of California farm country amid unconfirmed reports it was the home of the child's mother.
The woman, identified by
The New York Times
as Mildred Patricia Baena, was not at the Bakersfield house when the mob arrived. News trucks idled outside the home of Baena, who the world now knows to be the mother of the boy Schwarzenegger has admitted to fathering while she was his family's housekeeper.
The harsh scrutiny of Baena started as soon as her MySpace photos flooded the Internet.
Jackie Rozo, who identified herself as an adult daughter of Baena, said her mother had worked for Schwarzenegger until recently. She would not elaborate.
Schwarzenegger's office declined to discuss whether Baena is the mother of the former governor's child.
A photo of the boy posted on Baena's MySpace page shows a fairly strong resemblance to Schwarzenegger, particularly when the actor-bodybuilder-politician was younger.
"If I saw him or his picture, I would see the resemblance,'' next-door neighbor Marilyn Steelman said. "But if I just saw him on the street, to say, 'Wow, Arnold's son?' No, I would not say that.''
Steelman said that after moving to the neighborhood about a year ago, the family told her Baena worked for Schwarzenegger and was planning to retire soon.
Until about 2 ½ months ago, Steelman said, Baena was rarely home except on weekends, and said she lived during the week in an apartment in the Los Angeles area, 100 miles to the south.
Charlene Powers, a real estate agent who represented the seller of the house, said she was told it was being purchased for an employee of Schwarzenegger, and that he was helping with the down payment. She said the family took out a Federal Housing Administration loan to purchase the home for $268,000, with a down payment of $219,224.
Schwarzenegger, who recently separated from his wife, Kennedy family heiress and former network journalist Maria Shriver, acknowledged Monday that he fathered a child with an employee more than a decade ago.
He and his aides have declined to release her name or any details beyond a statement in which he apologized to his wife and their four children and asked for privacy for his family.
Schwarzenegger has said Shriver did not learn the child was his until he told her after leaving the governor's office in January.
Shriver, who has declined to discuss the matter since issuing a brief statement Monday, made a brief appearance that day at a taping of one of Oprah Winfrey's final shows, telling the talk show host she has "given me love, support, wisdom, and most of all, the truth.'' The show is expected to air Tuesday.