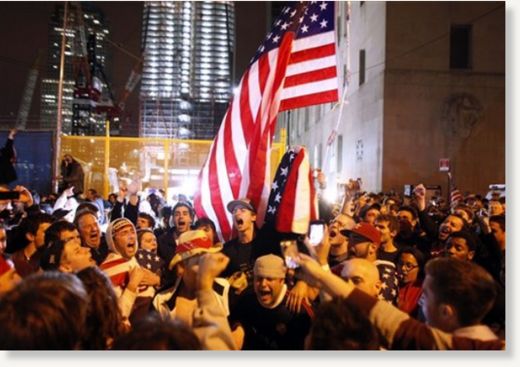 Was the U.S. right to kill Osama bin Laden? Absolutely, and about time, Americans say.
A new Associated Press-GfK poll shows the nation supporting the raid with rare unanimity - nearly 90 percent.
About 50 percent said it increased the threat of terrorist acts against the United States. Seventeen percent said it decreased the threat, while 31 percent said they believed it had no effect on terrorism.
Three-quarters said it took too long to find the al-Qaida leader, who fled from Afghanistan's eastern mountains into Pakistan in late 2001 under pursuit by U.S. forces and apparently had holed up in a compound in a city not far from Islamabad for the past several years.
Overall, President Obama's approval rating is up to 60 percent from 53 percent in March and the 47 percent low point following last fall's congressional elections. It was 64 percent in May 2009, just months after he was sworn into office.
Asked whether the Obama administration should release a photo of bin Laden's corpse, 64 percent said no; 34 percent felt a photo or video should be released.
Source: The Associated Press