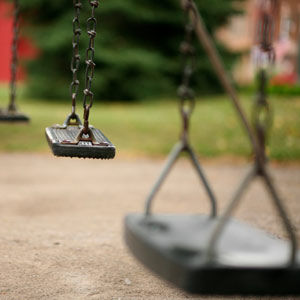 Jaycee Lee Dugard was kidnapped on June 10, 1991. Her stepfather witnessed the abduction and chased the kidnappers' car; sadly, to no avail. After 18 years, Dugard was found alive at her kidnappers' home in unincorporated Contra Costa County, Calif. What are the California child kidnapping and murder statistics? The
California Child Abduction Task Force
offers some sobering numbers.
116,475:
The total number of missing California kids in 2007. The
2004 version of the Child Abuse Task Force report
identified the number of missing youngsters as 113,400.
1,478:
The agency reports that in 2007, approximately 1,478 children were abducted by a family member; in 2004, this number was significantly higher at 2,402. These family abductions may occur if a parent loses custody and decides to pick up the child for a regularly scheduled visit. At the end of the visit, the parent just does return the youngsters. Occasionally, other family members aid and abet a non-custodial parent in their pursuits. Nationwide, the number of family abductions is estimated to be 203,900.
53:
The number of youngsters kidnapped by a stranger is estimated to be about 53; in 2004, the figure was 54. Keep in mind that this figure does not factor in cases of missing children where it is unconfirmed whether the youngster was a) kidnapped and b) this kidnapping occurred at the hands of a stranger. Nationwide, there are 58,200 stranger abductions each year.
109,731:
Runaways are a huge factor in the number of missing California children. In 2007, there were 109,731 runaways.
62:
Of the 116,475 children who went missing in 2007, 62 youngsters were found dead. The vast majority -- 74,972 -- returned on their own accord. Some 22,459 were returned by law enforcement. It turned out that 97 went missing because they chose to run away; 123 youngsters chose to become emancipated.
157,960:
The Children's Bureau of Southern California explains that in 2009 -- in Los Angeles County alone -- there were
157,960 reports of child abuse
. Orange County reported 37,016 cases. The age group most commonly affected is the 0 to 3-years-old demographic.
23,609:
Orange County's Children & Family Services released 2008 child abuse statistics that showed
23,609 instances occurring in Hispanic families
. Caucasian families came in second with 12,577 occurrences. Third were Asian families with a total of 1,937 cases.
Caveat: The 2008 child abduction summary report quite candidly outlines that there exists a shadow figure of murders, rapes and sadly also suicides that began as child kidnappings but, for a wide variety of reasons, did not get reported as such. In addition, police departments throughout the state fail to uniformly report child abductions; instead, the cases may be put on the books as missing children.
Sylvia Cochran is a Los Angeles area resident with a firm finger on the pulse of California politics. Talk radio junkie, community volunteer and politically independent, she scrutinizes the good and the bad from both sides of the political aisle.