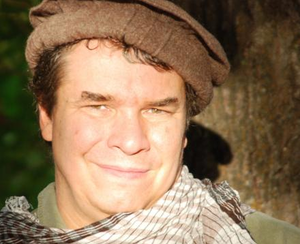 Two Montana women are suing philanthropist Greg Mortenson and his charity, the Bozeman-based Central Asia Institute, alleging fraud, deceit and racketeering.
The plaintiff's - Democratic state lawmakers Michelle Reinhart of Missoula and Jean Price of Great Falls - claim Mortenson fabricated central details about his activities and work building schools in Pakistan and Afghanistan and defrauded charity donors as well as unsuspecting consumers who bought his bestselling book "
Three Cups of Tea
," which purports to be a work of non-fiction.
The class-action lawsuit filed Thursday in Montana U.S. District Court, makes claims of "fraud, deceit, breach of contract, RICO (Racketeer Influenced and Corrupt Organizations Act) violations, unjust enrichment."
The claims stem from author Jon Krakauer's investigation of Mortenson and his charity in his recent online book "
Three Cups of Deceit
," in which Krakauer accuses Mortenson of fabricating key parts of his autobiography and lying about the number of schools CAI built in Afghanistan and Pakistan.
Krakauer claims the inspirational backbone of "
Three Cups of Tea
" - that Mortenson in 1993 stumbled into the remote village of Korphe after a failed attempt to summit the world's second tallest mountain and promised impoverished villagers that he would build them a school - never happened.
"
Three Cups of Tea
" sold more than 4 million copies.
Montana Attorney General Steve Bullock last month opened an investigation into Mortenson and the charity after a CBS "60 Minutes" broadcast reported that the CAI paid for Mortenson's travel for speaking engagements and book tours even though the charity receives no income from the bestseller.
"While looking into this issue, my office will not jump to any conclusions, but we have a responsibility to make sure charitable assets are used for their intended purposes," Bullock said in a statement.
Great Falls lawyer Alexander "Zander" Blewett, the plaintiffs' attorney in the case, said the lawsuit seeks to disgorge monies Mortenson and the charity obtained fraudulently and give those funds to other charitable organizations to fulfill CAI's purported mission of building schools in impoverished central Asian villages.
"Everything Mortenson has been saying to people to get them to give him money, to buy his books, to donate to his charity, have been massive falsehoods," Blewett said Friday. "It is apparent that the only way the children in Afghanistan and Pakistan are going to receive the schools promised to them is through this class action. Otherwise Mortenson and his organization will get away with this sham."
The Central Asia Institute was closed Friday afternoon and a call to the corporation's Kansas City attorney was not returned.
According to a statement on CAI's website, Mortensen is convalescing at his home in Bozeman while awaiting surgery to repair a hole in his heart.
While he has repeatedly declined interview requests, Mortenson has denied the allegations made by Krakauer and "60 Minutes." A statement on CAI's website claims that contents of "
Three Cups of Tea
" and the ensuing book "
Stones Into Schools
" are based on events that actually happened.
"Media allegations that Greg did not visit Korphe in 1993 are false; he first visited Korphe in September 1993 after failing to reach the summit of K2 and he later built a school there," statement reads in part.
The statement also dismisses claims that CAI misappropriated charitable donations.
"Greg Mortenson and CAI have acted in conformity with CAI's mission and rules and regulations," the statement reads. "Donor funds are being properly spent on the education mission of the charity..."
According to the complaint, Reinhart bought a $12 copy of "
Three Cups of Tea
" in 2009 after hearing Mortenson speak at the University of Montana two years earlier. Price claims she donated money to CAI after a similar speaking engagement in Great Falls in 2009. The lawsuit claims Mortenson and the charity fraudulently "induced" the women to donate money and purchase books by making public statements the women thought were true.
The lawsuit calls for class-action status on the grounds that it potentially could be joined by millions of people across the country who bought Mortenson's books, attended his speeches or donated to CAI.
Blewett said the lawsuit will give Mortenson an opportunity to set the record straight.
"We welcome the opportunity for Greg Mortenson to testify under oath as to the veracity of what he has said," Blewett said.