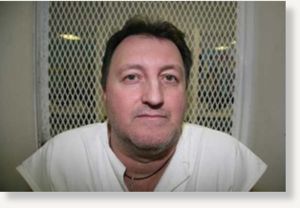 US officials in the state of Texas have carried out the state's first execution with a new drug used to kill animals, putting to death a man convicted of killing a woman.
The state officials said pento-barbital replaced sodium thiopental, which is no longer manufactured in the US, Reuters reported on Tuesday.
Sodium thiopental is the standard drug for carrying out death sentences and has been used in the nation's most active capital punishment state since 1982.
Cary Kerr, 46, was sentenced to death for the 2001 sexual assault and strangling of a 34-year-old woman.
Kerr was pronounced dead at 6:19 p.m. on Tuesday (0019 GMT Wednesday), nine minutes after the drugs began flowing into his arms.
"To the state of Texas: I am an innocent man," were among Kerr's final words, said Michelle Lyons, a spokeswoman for the Texas Department of Criminal Justice.
"Never trust a court-appointed attorney. I am ready, warden."
Another Texas inmate, Cleve Foster, was scheduled to be executed using the new drug in early April, but the US Supreme Court postponed his execution to re-examine his case.
Kerr was the third prisoner to be put to death this year in Texas, which executes more prisoners than any other state. Texas executed 17 people in 2010, down from 24 in 2009.