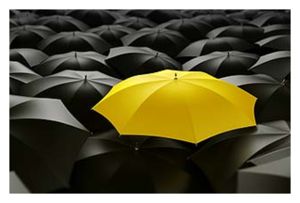 Karkala - A rare phenomenon of yellow rainfall has occurred in and around Hebri here on Sunday, March 27 at about 6-15 in the evening.
It was concentrated in Ikkodlu, Bandimath and Jatkal villages near Hebri, said the residents, adding that it happened only within an extent of five kilometres, which included two kilometres of forest area. They also said it had a foul smell. Drops landing on vehicles and foliage have left yellow patches. It created not only curiosity but caution among the public, who wondered if it was not acid rain.
A farm belonging to Praveen Shetty of Sitanadi village provided clear evidence of the yellow rainfall. A car parked in front of his house and plants and trees around bear yellow patches.
Perhaps because it was an unexpected and brief happening, no one could make an attempt to collect any sample for analysis. Some experts say such colour in rain is caused by contamination by nitrates from sources like fertilizers. It could have been sourced from either atmosphere or some heavy industry. It is difficult to arrive at a firm conclusion without a proper laboratory analysis, they further say.
Karkala
tahsildar
Jagannath Rao has confirmed the incident. Hebri police and
panchayat
officials too have visited the spot and made a study.
A similar rain shower had taken place in and around Koregaon in Satara district in Maharashtra in the first week of December, 2010. The showers had fallen within an area of about 300 square meters at Rikdarbadi village.
Yellow rain falls often in southeast Asia and and is believed to be caused by the excrement of wild honeybees contaminated by a fungal toxin. Just less than a week ago, there was a yellow rain shower in Kanto region in Japan, which the Japanese government said was because of pollen.
People were naturally worried because of the fallout of the nuclear leakage caused by the earthquake and tsunami. Memories of the Chernobyl disaster are still fresh in the minds of the people. In that case also, initially, the yellow rain had been attributed to pollen.
Some of the residents of Hebri felt that the yellow rain might have been caused by some heavy industry in the district.