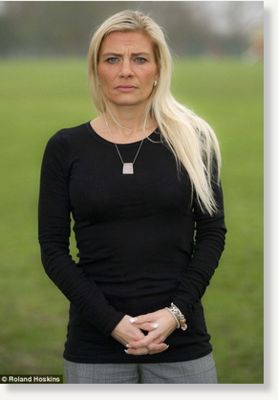 A woman who woke to find a man having sex with her has told of her disbelief at his acquittal on rape charges after he claimed he had stumbled into the wrong bed.
Haydor Khan, 22, said he was so drunk that it was not until he was having sex with Joanne Freeman that he realised she was not his girlfriend and that he was in the wrong hotel room.
But Miss Freeman, 39, said she struggled to understand how Mr Khan could have mistaken her - a petite, size six blonde - for his tall, size 12 brunette girlfriend Nicola Wood, 19.
Mr Khan told a jury he was '****** out of my nut' and only realised his error when he caught a glimpse of Miss Freeman's face in the dark.
The court heard that his first thought was not of guilt, but instead: 'Bloody hell. I've just had sex with someone old enough to be my mum.' He was cleared of rape two weeks ago.
Yesterday Miss Freeman, a mother of two who has waived her right to anonymity, said she would never forget 'seeing his face above me that night' and that she felt 'humiliated and ashamed'.
She said: 'I wish I could erase from my memory what he has done, but I can't.
'It is so hard to understand how he confused me with his girlfriend because we are physically so different.
'Since it happened he has shown no remorse that he had sex with a woman without her consent. Instead he was repulsed he accidentally slept with someone "old enough to be his mother".
'Well, look at it the other way. A boy half my age came into my room and had sex with me while I was asleep. I am the one who feels disgusted.'
Miss Freeman and Miss Wood worked and lived at the Royal Arms Hotel in Farnham, Surrey, when the incident happened on August 31 last year.
Miss Freeman, a catering manager at the hotel, had met Mr Khan, a waiter at an Indian restaurant, 'once or twice' and said she found him 'arrogant and controlling' towards his girlfriend.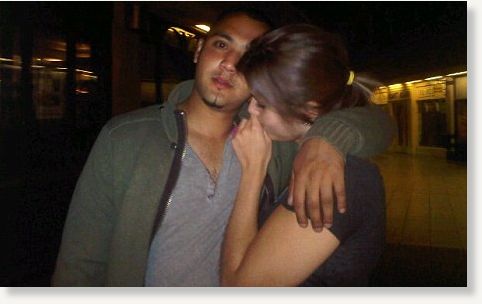 Mr Khan told Guildford Crown Court that his girlfriend had promised to have sex with him that night but had decided she was not well enough.
After midnight he went downstairs to shower and, upon his return, drunkenly wandered into Miss Freeman's room, which was opposite Miss Wood's.
Miss Freeman said: 'I woke up and he was on top of me.
'He must have taken off all my clothes, because the room was freezing that night so I had gone to sleep with all my clothes on.
'When I realised what was happening I just tensed up and froze. I was thinking "Oh my god, what's happening? That's not my partner".
'The street lamp from outside was shining through a gap in the curtain and I saw his face. It didn't make any sense. I felt disbelief at what was happening.'
Miss Freeman said she was a very heavy sleeper, and believes this is why she did not wake up as she was undressed. Mr Khan told the court she had touched him in a way that made him think he had the consent of his 'girlfriend'.
But while he was still on top of her, he stopped abruptly and left the room without saying a word.
Miss Freeman said: 'My first thought was, "Help, somebody help me". I grabbed my clothes and ran to the landlord's bedroom. I said, "Wake up, I've been raped". As I said it, it hit home what had happened and I burst into tears.'
The police were called and Mr Khan was arrested in his girlfriend's bedroom, where Miss Freeman's dismantled phone was found in his sock. He told officers he had taken it accidentally as he picked up his clothes.
There was no evidence that Mr Khan used protection, so Miss Freeman faced an excruciating wait to find out if she had contracted any sexually transmitted diseases. She had not.
Miss Freeman, who now runs her own restaurant and lives with her partner and teenage children, said she found it 'absurd' and 'almost laughable' when she heard about Mr Khan's defence.
'To me, it was an open and shut case. He had set out that night to have sex and, when his girlfriend refused, he took it from me instead,' she said.
She said the verdict made her feel suicidal, adding: 'It was excruciating telling a jury of strangers what had happened, but I did it because I was sure I would get justice.
'It has devastated the whole family. My father is heartbroken and my own daughter had to sit through the court case while Khan smirked at her throughout.
'I feel I have been raped twice - once by him and once by the justice system.'
Her friend Karen Berry, 43, said Miss Freeman had 'changed completely', adding:
'She is a shell of her former self. She tries to be strong but then you see she has a vacant look in her eyes or she breaks down. It will stay with her forever.'