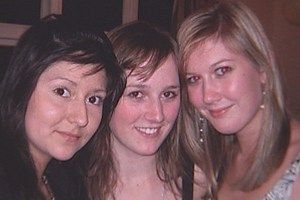 Thai police are investigating the unexplained deaths of three others who stayed in the same Chiang Mai hotel as New Zealand tourist Sarah Carter.
Auckland-born Miss Carter died in mysterious circumstances on February 6, and police now say an elderly British couple and a female Thai tour guide died after staying in the Downtown Inn last month.
Miss Carter, 23, died in a Thai hospital and her friends Amanda Eliason, 24, and Emma Langlands, 23, were violently ill.
Initial reports said they were hit by food poisoning but tests had proved inconclusive, said Thai police.
The tour guide died the day before Ms Carter fell ill and the two British tourists [died] several days later.
Police said there was nothing to indicate the deaths were linked.
Hotel acting manager Vinai Julsiri told AFP the deaths were a coincidence and there was nothing wrong or dangerous in the hotel.
The Thai woman, 47, was believed to have had an existing medical condition, but police were still waiting the results of a postmortem.
The British couple, believed to be in their 70s, checked in on February 9 and were found dead in their room 10 days later.
Police said a doctor found no trace of toxic substance or drugs.
Early reports said eating toxic seaweed cost Miss Carter her life.
Ms Eliason said last month she did not know what killed her friend, and doctors had taken samples but were still unsure of the cause of their illness.
Ms Eliason needed heart surgery to assist her recovery, but doctors lost the battle to save Ms Carter.
Raised in Auckland, Ms Carter studied chemistry at Victoria University and had been working at Wellington accounting firm BDO Spicers.
Source: New Zealand Press Association