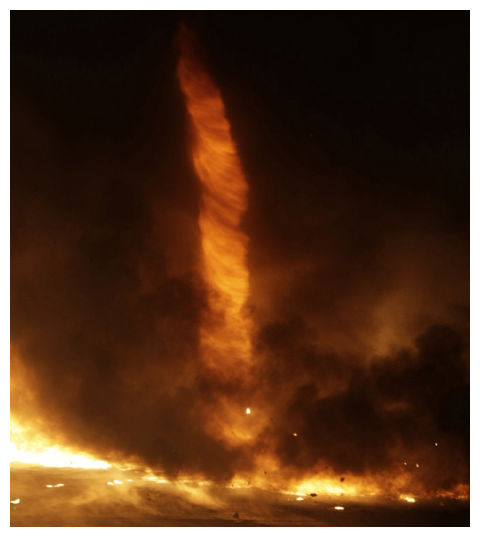 These striking photos were captured during a huge fire at a plastic processing plant in Kistarcsa, a suburb of the Hungarian capital Budapest.
Around 70 firefighters were sent to tackle the blaze, which engulfed an entire industrial unit and sent a terrifying tower of flames swirling into the sky.
A witness at the scene said that 15 foot high flames also ravaged the building, and several explosions were heard.
So far, no casualties have been reported in the inferno, which broke out at 8pm local time on Tuesday night. The cause of the fire is unknown.
Fire tornadoes, also known as "fire whirls", only occur under certain conditions and form a vertical column of flames and hot air that behaves much like a normal tornado.
They commonly form during wildfires and are usually around 10 to 15 metres tall, although some extreme examples have been recorded stretching to nearly a mile in height.
The most deadly example ever recorded was during the Great Kanto earthquake in Japan in 1923, which killed 38,000 people in the space of 15 minutes.