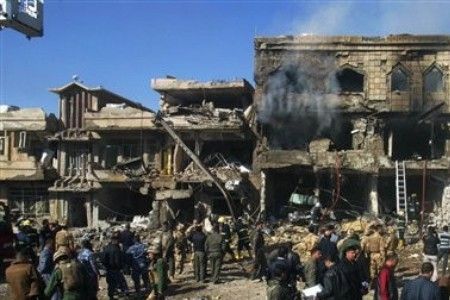 A bomb explosion has claimed the lives of 28 people, all Shia pilgrims, and has wounded 22 others in Iraq's northern Salahudin Province, police say.
The explosion took place Saturday afternoon when a bomber struck a bus carrying Shia pilgrims outside Samarra, 110 km north of Baghdad, a provincial police source said, Xinhua reported.
The attack comes two days after a similar incident killed nine people in the same area.
An explosives-laden vehicle went off near worshippers in the small Shia town of Dujail in Salahudin Province on Thursday killing nine people and wounding 43 others.
.