A frightened ambulance driver saw it first: "a fireball fell from the sky and lit up the woods near Bjelovar!" 'Driving a patient at night I noticed a fiery flame in the sky. Falling into a valley in the countryside '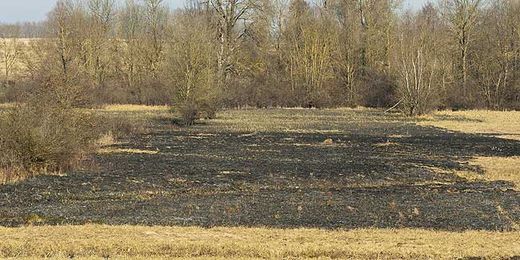 Bjelovar - A comet fell from the sky and set fire to the woods near Bjelovar! On Saturday evening there were also media reports of a fire in a field near the center of Bulinca. The alarm was raised by callers dialing emergency number 112.
A man said he was driving the car, saw the comet with a flaming tail that fell from the sky into an area of vegetation. According to information from the Bjelovar Fire Department, a fire broke out in between the towns of Bulinac with Bjelovar.
"I was exiting Patkovca on the left side of the road and noticed a fiery flame in the sky. Since we are in a valley and it was dusk, we could see very well. It was within walking distance of two to three kilometers from me and at first I thought it was a plane crash. I watched the fiery ball until it fell to the ground. It all lasted about ten seconds. A dozen sci-fi scenarios passed through my head and I could not believe what I saw. A few miles away, at the entrance to Bulinac, I saw a big fire near the forest on a nearby area of grass. About this I immediately informed the Emergency Center 112. Unfortunately, I did not had time to stop and see what it was because I was in an ambulance transporting patients," said Daruvarcanin Darko Hresic, an ambulance driver.
When they put out the fire, members of the DVD searched the area looking for a crater or something that would point to a deliberate arson. Nothing was found. The news of the event very quickly spread throughout Bulincem. According to information from the Bjelovar Police, so far the only eyewitness is Hresic.
(John Karac(ony / Bjelovarski list)