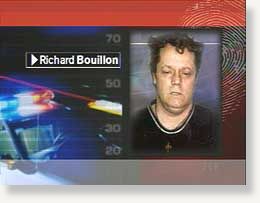 It's a heartbreaking tale that could close the books on an 11-year cold case.
It involves a missing girl and a cancer-stricken convict who, on his deathbed, allegedly confessed to murdering her many years ago.
A health-care worker emerged this week to say that a convicted sex-offender, the prime suspect in the Julie Surprenant kidnapping case, revealed before dying that he dumped the girl's body in a river.
The medical worker apparently waited almost five years before going public with her story. She finally told a television celebrity, a well-known Quebec crime reporter, this week.
It's a story that Surprenant's father struggles to accept.
"It was a shock when I heard the news (this week) because I wasn't expecting it and because there's a level of credibility to it," Michel Surprenant said Thursday.
"For the time being, I'm holding back a little."
The father said he doesn't understand why it would take so long to go public with the supposed confession of the long-time suspect, Richard Bouillon.
Julie Surprenant, one of Quebec's best-known abduction cases, became famous as the smiling, curly-haired girl in the high-school graduation photo splashed on missing person's posters around the province.
Surprenant was just 16 when she vanished on Nov. 16, 1999.
It was just before 9 p.m. when she got off a city bus in Terrebonne, near Montreal. She was just metres from home and vanished without a trace.
But this week, a health-care worker said she and some colleagues received a confession before Bouillon died in 2006. He was serving a jail sentence for sexual assault when he died.
The worker was neither shown nor identified in a TV report. She said Bouillon told her he stuffed Surprenant's body into a sports bag and dumped it into the Mille-Iles River in front of a church, not far from her home.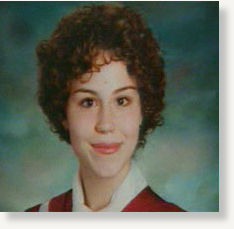 "There have always been new leads - but ones that sound this valid? That's a first," said Surprenant, a founding member of the Quebec-based Murdered or Missing Persons' Families' Association, a group he founded with newly named Conservative Sen. Pierre-Hugues Boisvenu.
Surprenant said a lot of questions remain unanswered: Why did she wait so long? Why do hospital workers have contact with inmates? Why are they not obliged to share information with the authorities immediately?
"Those are some of the questions on my mind," he said.
Bouillon passed away on June 22, 2006, at Laval's Cite de la Sante Hospital.
The 52-year-old had been incarcerated at a medium-security facility where he was serving a six-and-half year sentence for rape, molestation, sexual assault and drug-trafficking.
Bouillon was always regarded as a prime suspect in the Surprenant case. He was a neighbour of the missing girl.
When confronted by a television journalist in 2003, Bouillon denied everything.
Now police, armed with the surprising new tip, are taking another look at the Surprenant file.
Quebec provincial police Sgt. Benoit Richard said Thursday that police have begun following up on the tip.
"We've talked to some people, we're verifying the information," Richard said.
Police searched the residential neighbourhood in 1999, with about 100 officers fanning out around the area and along the river - but they found nothing.
Surprenant said police will eventually decide whether another ground search is necessary.