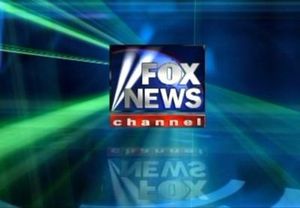 In the space of one year, Fox News has lost its perch as the most trusted TV news network in the US and is now average at best, a new survey has found.
A poll gauging public trust in TV news has found that PBS is the most trusted name in news, while trust in Fox News has dropped significantly.
According to
a survey from Public Policy Polling, "a year ago a plurality of Americans said they trusted Fox News. Now a plurality of them don't."
In a survey taken a year ago, PPP
found
that Fox was the most trusted news network, with 49 percent saying they trusted the network, and 37 percent saying they did not. In the new poll, 42 percent said they trusted the network while 46 percent disagreed.
The new reigning champion is PBS, which was not included in last year's inaugural poll. The public broadcaster was found to be trusted by 50 percent of respondents, and distrusted by 30 percent -- the closest any news network has come to gaining the trust of a majority of Americans.
Fox News has found itself in roughly the same place, trust-wise, as NBC and CNN, but still above ABC and CBS, who were trusted by 35 and 36 percent, respectively, in the latest poll.
PPP notes that trust in the network declined only marginally among conservatives, from 75 percent to 72 percent. "But moderates and liberals have both had a strong increase in their level of distrust for the network -- a 12-point gain from 48 percent to 60 percent for moderates and a 16-point gain from 66 percent to 82 percent for liberals," the institute reported.
Over the past year, Fox News has weathered a torrent of controversies over its apparent political involvement with the Republican Party and conservative causes. Leaked emails from the newsroom showed that the network's Washington managing editor
tried to slant
coverage of health reform, and
told staff
to cast doubt on climate change science.
Meanwhile, News Corp., the Rupert Murdoch-run parent company of Fox News, was criticized for
donating $1 million
to the Republican Governors Association, and
another $1 million
to the US Chamber of Commerce, which has been lobbying fiercely against most major Obama administration initiatives.
All that -- as well as
controversies over misinformation
in the network's news reports -- may have served to sour large parts of the US public on Fox News.
"What seems to be going on is that while Fox continues to be trusted by conservatives, moderates and liberals have soured on the channel,"
Jed Lewison postulates
at Daily Kos.
"Given that Fox tailors its programming for conservatives, Fox may not care if nobody other than GOP or tea party types trust them," Lewsion added. "But outside of Fox's world, it's good news that other than conservatives, Americans overwhelmingly distrust Fox's programming."