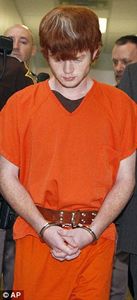 A teenager who strangled his younger brother has said he was inspired by the TV series
Dexter
.
Andrew Conley told investigators that he identified with the character from the hit TV series about a police forensic expert who moonlights as a serial killer.
The 17-year-old told detectives that he had wanted to kill someone for years.
He said his urge to commit murder was like someone who was hungry and had to eat and had he had also fantasised about murdering his father.
Conley told police he had been messing around with his brother Conner when he locked his hands around his neck.
He told police he strangled the 10-year-old with his bare hands for 20 minutes to make sure he was dead.
He stuffed his body in a rubbish bag and dumped him in a park near their home in Rising Sun, Indiana, and later drove to his girlfriend's home where they watched a film.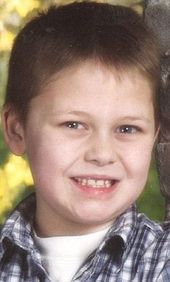 Conley confessed to killing his brother saying he had an uncontrollable urge for murder and wanted to model himself after the TV serial killer Dexter.
In a court affidavit he said: 'I feel just like him'. He also likened his urge to kill to someone craving a hamburger.
The hit TV series stars Michael C Hall as a blood splatter expert working for Miami Police who also doubles as a serial killer dispatching his victims in a grisly way.
Hall won a Golden Globe for his portrayal but the show was criticised in the U.S. for its violent theme by the Parents Television Council.
Lawyers for Conley had expected to claim he was insane at the time of the killing last November.
But on the opening day of his trial Conley changed his plea to guilty.
He faces a minimum of 45 years in prison, but prosecutors who have described the teen as 'just evil' plan to seek a sentence of life without parole.
Prosecutor Aaron Negangard: 'It's disturbing that a 17-year-old would want to kill under any circumstances, let alone his own brother.'
He described Conley, who will be sentenced today as 'emotionless' when he was interviewed by police.
This is the second murder that was allegedly inspired by
Dexter
.
In 2008, a 29-year-old Canadian man Mark Twitchell mimicked a storyline from the drama when he allegedly killed 39-year-old Johnny Altinger.