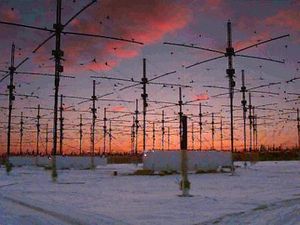 It had been so long since I checked in with a "mainstream" news site, I decided to visit cnn.com this morning for fun.
An article that caught my eye was (All bold print in this article will be my added emphasis):
Minnesota man charged with stabbing 29 pigs (5-5-2010)

A drunk man stabbed 29 pigs in Minnesota, hurting them so badly they had to be slaughtered, according to charges filed against the man by police.

Curtis Adams, 23, said he did not remember stabbing the pigs, but did not deny having done it, Detective Matt Owens said in court papers. (continues)
It turns out the man was drunk, but something struck me as odd. I decided to search via Google News to see what other stabbing events, if any, had occurred recently.
It turns out that a lot of people get stabbed every day. So I narrowed my search to the last 24 hrs, and discarded any "run of the mill stabbings" (as in, late night bar fights, domestic disputes, drug deals gone wrong, etc.). After closing those dozen stories (I mean, I guess that many people get stabbed in the daily course of life?), I was still left with some notable articles. I'll share them here, make of it what you will. To me, it sounds a little like program activations, but could be just coincidence I suppose.
Fresno mom stabs toddler son up to 20 times (5-5-2010)

Fresno - Police say a Fresno mother plunged a knife into her 3-year-old son up to 20 times, then pushed him down apartment complex stairs. [...]

Dyer says the woman told officers she stabbed her son, but she didn't explain why.

Knife-wielding woman arrested after allegedly stabbing four at store in West Hollywood, California (5-5-2010)

Woman in custody after four 'random' stabbings in West Hollywood

Entertainment journalist Allison McNamara was shopping when she encountered the screaming woman in the aisle that separated the skin-care and kitchen sections, the Los Angeles Times reported.



"She was yelling 'I'm bipolar. There's no witness protection program,' '' McNamara said. She said she saw the woman stabbing the upper back and shoulder of a male shopper, who had crouched down and covered up to fend off the attack. [...]

"You could see where the knife was going into his back,'' McNamara said. "The knife had ridges and a tag on it. She was going as fast and strong as she could. Four to six inches were covered in blood. She looked like she was going to stab everyone there.''[...]

"Drop your knife" [the policeman] ordered again.

She turned, her expression blank and confused, clutching the knives.

Police: Sing Sing model inmate stabs fellow prisoner to death (5-5-2010)

He slammed Carrasquillo in the head with a metal V-shaped bar that is part of a weightlifting machine, then took out a homemade metal knife - a "shank" in prison parlance - and stabbed him several times in the chest, back and neck, Manza said.

He then walked upstairs to a guard and confessed, police said.

Violent School Stabbing Downplayed for Shanghai Expo (5-5-2010)

The mass protest was prompted by a school stabbing at a local kindergarten the day before. Parents say local authorities intentionally kept them in the dark about the stabbing - and that the media have been downplaying the incident.

Thirty-two people, including 29 young children, were injured after an unemployed man attacked them with a knife. [...]

The Taixing school stabbing was one of three that have occurred between last Wednesday and Friday.
Apparently that last one happened a few days earlier, on 4-29-10. Curious to learn more about that attack, I googled "Taixing City" and saw that this was actually a somewhat well reported story. Oddly though, my trail ended where it began as I saw an interesting link back to cnn.com, and I clicked on the following story describing a disturbing trend of multiple stabbings all throughout China, blamed on the "copycat phenomenon":
Schools in China prepare for copycat attacks (4-29-10)

China's kindergartens and preschools increased security after another violent attack on children and teachers Friday.

The execution of a former doctor who stabbed eight children to death and wounded five others at an elementary school in eastern China last month failed to deter what police say are copycat attacks, state media reported.

"Chinese society has generated enormous pressure on individuals and some of those individuals have perhaps had emotional and psychological problems," sociologist Ding Xueliang said. [...]



Comment: Notice how this is worded to suggest that such individuals could possibly not have emotional and psychological problems, the subtle implication that this behavior could actually be normal.


The latest attack came Friday, when a man armed with a hammer injured five preschool children in east China before setting himself on fire in a classroom suicide [...]

On Thursday, at least 28 children were injured when a man with a knife attacked a kindergarten in east China [...]

A day earlier, a man attacked 18 students and a teacher with a knife at a primary school in southern China's Guangdong province [...]

This week's attacks came despite the execution of Zheng Minsheng, 42, a former community doctor [...] told investigators he carried out the attack because he was frustrated by "failures in his romantic life and in society" [...]
A quick search of SOTT.net shows a few interesting articles about the Chinese attacks, as well as other odd (and possibly related, note the other "random shopper attacker") stabbings:
Chinese city goes on defense after school attack

8 school children stabbed to death by doctor in China

Another man stabs more children at another Chinese nursery school

US: Wisconsin, girl, 13, charged in fatal stabbing over milk

Mom, Dad, Son Accused of Trying to Stab Officers

UK Woman fights for life after 'random' stabbing in supermarket

Los Angeles Madness: two women stab cabbie; are then killed in crash

Police say man told toddler: Stab Mommy
But what does it all mean? I'm not entirely sure, but this SOTT.net article makes a little more sense now:
Another stab death as police call for more search powers

London's increasing reputation as the stabbing capital of Europe was reinforced yesterday after a partygoer was murdered less than a mile from where 16-year-old Ben Kinsella died three weeks ago. [...]

The death came as the chief of the body representing rank-and-file officers warned that police were struggling to win the war on knife crime because an increasing number of them do not have stop-and-search powers, while those who do are too afraid to use them [...]

McKeever warned that because the vast majority of the 16,000 police community support officers performing routine street patrols lacked the power to stop and search, young people suspected of carrying weapons were no longer worried about being caught. [...]

A poll for today's News of the World reveals that two-thirds of young people believe anyone caught carrying a knife in public should be jailed for two years. The ICM poll found 75 per cent think current punishments are too soft. The poll also found that 93 per cent think police should have the power to stop and search people they think have a knife.
Update:
The spike in bizarre stabbing incidents continues. A teenager in the UK was killed for no apparent reason when trying to protect his girlfriend:
May 12: Teen hero stabbed to death saving his girlfriend
A teenager was knifed to death as he shielded his girlfriend from a crazed attacker who had been screaming abuse at them on a bus. [...]

The attacker had hurled insults at the friends throughout their bus journey from nearby Stamford Hill. [...]

Last night, they described how the savage attack was totally unprovoked. [...]

"We were heading to a party and were about to get on the Tube. There was a big group of us, about 20 or 25 people.

"A man on the bus started insulting us for no reason. None of us knew him.

"As we were getting off the bus most of the group had gone ahead when the man punched Anna. Marcin then tried to protect her, but the man pulled out a knife and stabbed him before running away."
In another bus incident, this time in California, the suspect was a stranger, stabbed a public figure multiple times, then immediately turned himself in:
California: Man Charged with Stabbing of Bus Driver

A Rialto man has been charged with the fatal stabbing of a San Bernardino County public transit bus driver.

Prosecutors say 33-year-old Robert Johnson was charged with the murder of Lawrence Kester on Monday in San Bernardino Superior Court. [...]

Police say Kester was stabbed multiple times Friday morning by a passenger as the bus reached a busy intersection in Rialto.

Rialto police Lt. Joe Cirilo says Johnson fled into a bank, then into a supermarket where he threw himself to the ground and yelled that he had stabbed someone. [...]

Kester leaves behind a wife and eight children.
In yet another gruesome incident an elderly employee of a fast-food chain was stabbed multiple times in the face and head by a total stranger, again with no apparent motive:
68-year-old employee stabbed while taking out garbage

A 68-year-old employee of Taqueria Los Gallos in Concord was stabbed last night while taking out the garbage.

Lt. Darrell Graham with the Concord Police Department says they aren't sure about a motive.

The suspect approached him from behind and stabbed him in the face and head. The motive in this case is unknown. It does not appear to be a robbery attempt because the suspect did not say anything to the victim or make any kind of demand.
This one happened in Minnesota at the end of April:
Stabbing suspect to get mental evaluation

Shane A. Hawkins' mental state should be evaluated over several days and not during a one-visit assessment, says the attorney representing the man charged with stabbing 17-year-old Jason Grau to death.

Hawkins, 30, is accused of killing Grau sometime around Feb. 22. Grau's body was found Feb. 24 along the northern bank of the Chippewa River in Chippewa Falls. Hawkins was arrested that same day.

Hawkins told investigators "the gods told him to (kill Grau)" and "friends in heaven" killed the Eau Claire boy, who was staying at Hawkins' apartment in Chippewa Falls. He also told investigators he planned to kill six people during the next year.
Meanwhile, a nine year old in New Zealand calmly walked up to his teacher and knifed him over and over again in front of the class:
"He Just Came Over and Stabbed Him in the Back Seven Times," Says Witness

A Western Bay of Plenty teacher repeatedly stabbed by a year nine student today is recovering at home.

The 53-year-old maths teacher, named by One News as Steve Hose, was treated for four stab wounds to the neck and shoulder and was released from Tauranga Hospital late this afternoon.

The boy police believe stabbed his teacher in the neck will be placed in the care care of Child, Youth and Family, police say.

The teacher was attacked in front of up to 23 students at Te Puke High School this morning.

An ambulance officer said the victim was stabbed multiple times with a 10cm kitchen knife.

Police would not confirm the victim's identity, while the school was unavailable for comment. One student, who witnessed the attack, recounted what happened to Radio NZ.

"The teacher was just sitting there helping the students and then the bell rang, he just came over and stabbed him in the back four times," the student said.

Another Te Puke High School pupil, named Harley, told the Herald the teacher was well-liked and respected.
In another truly bizarre incident, this time in Italy, a man stabbed his wife to death in front of the social worker they were meeting to discuss their separation:
Husband stabs wife 50 times in presence of social worker

The couple had two children and were getting separated.

He used a long butcher knife with eight inches of blade. This is the same weapon with which Giampiero Prato, 38, killed his wife, Christina Rolle, 33, in a similar incident at another social worker's offices in Turin two years ago.

The heinous crime left dozens of stab wounds on the woman's body - fifty, according to a preliminary examination by the coroner, thirty of which were fatal. The man introduced himself to the interview with the social worker, a young woman now in shock, with a knife hidden in a briefcase.

The violence began suddenly and for no apparent reason. The man acted with extreme coldness, under the terrified gaze of the social worker, pulling out the knife and stabbing his wife over and over until she fell to the ground in a pool of blood.

Then he left the room as if nothing had happened, and awaited the arrival of police.
What is going on with people?! Is it something in the water? Something in the air perhaps? SOTT published
this fascinating article
on HAARP and mind control a few years back. It might be worth considering whether it has been cranked a few gears recently.
Added to the mayhem are your regular run-of-the-mill stabbings, reports of which seem to have also jumped in the mainstream media in recent days.
In the UK:
May 6: Gay man found guilty of Britain's first homosexual domestic murder

May 6: Husband Stabbed to Death After Argument Over Heating Bill

May 10: Man Denies Stabbing Wife to Death in Letchworth

May 11: Hunt for Dead Woman's Sister Following Stabbing

May 12: 16-Year-Old Boy Quizzed After Fatal Stabbing Outside Bar
In the US:
May 11: 17-Year-Old Boy Stabbed at High School in California

May 11: 30-Year-Old Woman Stabbed to Death, Suspect Killed by Police in a Chase

May 12: Woman Charged in Fatal Stabbing in Tabor City, North Carolina

May 12: Man Found Stabbed to Death in Middle of Road in Charlotte, North Carolina
And in Australia:
May 7: Woman Dead, Man Injured in Ipswich Stabbing

May 11: Man dies in stabbing in Sydney home

May 12: Man Charged Over New South Wales Stabbing
Anyhow, I was just fooling around and I'm not entirely sure what to make of it all, but I thought I would share in case anyone else found it interesting, or had something to add. Enjoy!