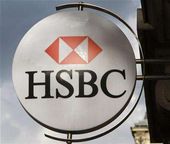 Curiouser and curiouser.
Hervé Falciani, the computer specialist formerly employed by HSBC and involved in the leak of information on about 24,000 accounts at the bank, says he was once kidnapped by the Mossad, Israel's intelligence service.
Mr. Falciani told Le Matin Dimanche, a major Swiss weekly, that the Mossad was investigating potential ties between Hezbollah, the militant Shiite group, and the giant British bank.
"I've always said that these people introduced themselves as being from Mossad,"
Mr. Falciani said. "They told me they suspected Lebanese Hezbollah of trying to use the bank for criminal ends."
Mr. Falciani told the newspaper that
he was singled out because he was Jewish and because of his presumed loyalty to Israel.
"A terrorist group could put the bank's security at risk without too much difficulty," he said.
The bank has said Mr. Falciani is responsible for handing over information to the French authorities on about 24,000 existing and closed accounts in its Swiss private banking arm.
Mr. Falciani told Le Matin Dimanche that with the leak he merely wanted to call attention to the risks of the bank's computer system.
"I'm not against banking secrecy," he told the newspaper. "On the contrary, I say there is none. HSBC clients were deceived, and harmed, because of a lack of computing standards."
In December, Mr. Falciani's lawyer and the state prosecutor portrayed him as crusading against banking secrecy, because it hid deposits of dubious origin.