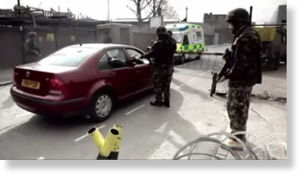 What would it be like if British or American or French or German (or any other) people were treated in the same way that the Israeli government treats Palestinians?
The short film (7 minutes) entitled
No Way Through
brilliantly depicts the effects of mobility restrictions imposed by Israeli authorities and soldiers on Palestinians living the West Bank. These restrictions limit Palestinians access to health care, thus violating a fundamental human right.
Take Action to help people in the Occupied Palestinian Territories get justice.
.