This is what earth looks like from above. And the spectacular pictures taken from 200 miles up show there is definitely love in the air.
Astronauts on the International Space Station took the snaps while travelling at 17,000 miles per hour during one of its 15 daily orbits. The images shows heart shaped cloud forms over the Mexican island of Isla Sorocco in the Pacific.
Every day the crew take images of the earth which show the planet in different weather. The crew also took images of enormous thunderstorms hovering over the flood-hit Midwest in America.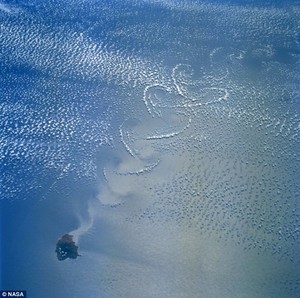 ©NASA
Love is in the air over a Mexican island
They show the complex meterological systems from an angle seen by a select few.
Images include towering clouds, dust storms, lightening and a host of other meterological occurances.
Astronauts are trained to make weather observations from space.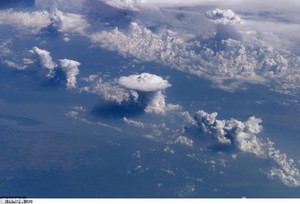 ©NASA
Thunderclouds caught on camera over the US Midwest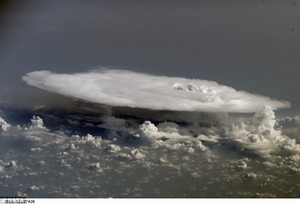 ©NASA
Cumulonimbus Cloud over Africa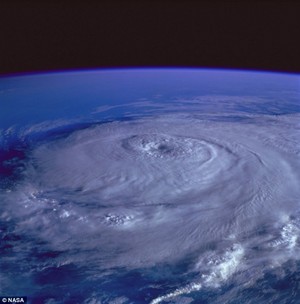 ©NASA
Every day on the International Space Station astronauts take pictures of the earth below them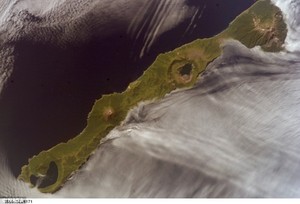 ©NASA
Simushir I Zavaritzki volcano, in Russia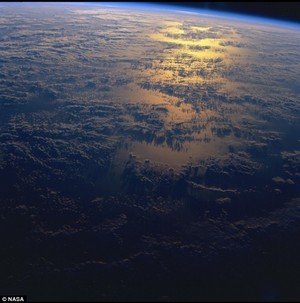 ©NASA
The images taken show the earth's complex meterological system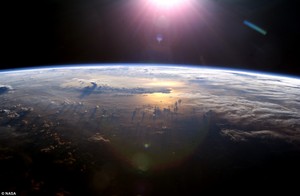 ©NASA
A view only a select few ever get to experience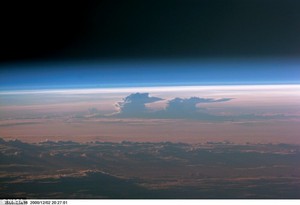 ©NASA
Anvil clouds seen at sunset