Heavy overnight snowfalls covered most parts of Iran on Sunday, leading to closure of schools and major roads and cancelled domestic flights.
Most of the Iranian cities, particularly those located in the northern parts of the country, were blanketed by non-stop snowfall which still continues.
Primary and secondary schools were closed in Tehran and most cities including in Qazvin where university classes were also cancelled due to heavy snow.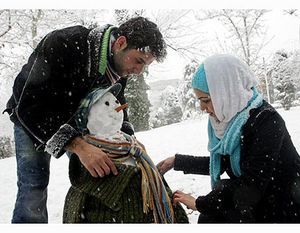 ©AFP
The state airline,
Iran Air
, cancelled all of its domestic flights in the morning, while roads in the northwest Iran were closed to traffic.
Officials of Road Department urged people to cancel their unnecessary travels.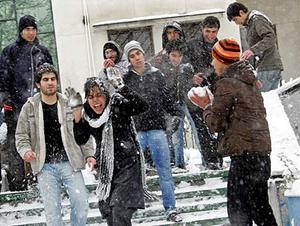 ©AFP
The authorities also urged the public to reduce their consumption of gas to ensure there would be no cuts amid plunging temperatures.
The Tehrani residents faced serious problems with transportation while public transportation vehicles like taxis and buses could hardly move in the snow-covered streets of Tehran.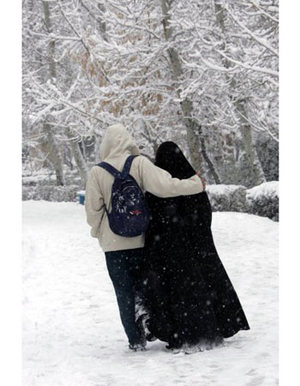 ©AFP
The snow even caused Majlis deputies to arrive at the parliament with long delays so that they started the Majlis open session one and half hour later than the due time on Sunday.
Officials at the state Meteorological Center said that snowfalls and sharp cut of temperature would continue on Monday and in the coming days.