Chennai was in for a mid-afternoon surprise on Thursday when a sudden hailstorm, combined with sleet, descended on certain parts of the city.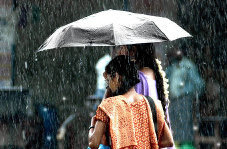 ©K. Pichumani
The hailstorm, lasting a few minutes, was witnessed by people on the arterial Anna Salai, Cathedral Road and Kodambakkam High Road and in Triplicane and Mylapore.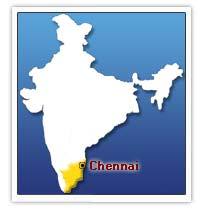 ©Unknown
However, the Meteorological department said the observatory in Nungambakkam did not record a hailstorm. "We have recorded 7.5 mm rainfall [between 2-30 p.m. and 5-30 p.m.]," S. R. Ramanan, Director, Area Cyclone Warning Centre, said.
An official in the climatology section said that Chennai had never recorded a hailstorm.
The downpour caused chaos on roads, especially on Anna Salai, with drenched motorists parking vehicles haphazardly and ducking for cover.
The roads were a telling picture after the skies cleared, with twigs and broken flag posts and festoons.