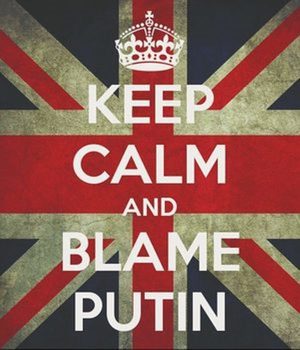 Carry on up the Moskva
Men fight for liberty and win it with hard knocks. Their children, brought up easy, let it slip away again, poor fools. And their grandchildren are once more slaves.
- D.H. Lawrence
Recent Comments
And so slowly, incrementally, we move forward across the grand chessboard (as these leaders like to refer to their game), hopefully to see...
---
If, as a species, we are to survive into the future, leaders like Duterte can't go around murdering people whom they find inconvenient. People who...
---
But what's the point of arming school security if they just stand around outside and behind cover when the shooting starts. I'm not disagreeing...
---
CONGRATES BRAVE BEARMAN MR V PUTIN!! i am very pleased for humanity.
---
Well, the money to support the refugees has to come from somewhere. You want to keep them, now lodge them and feed them.