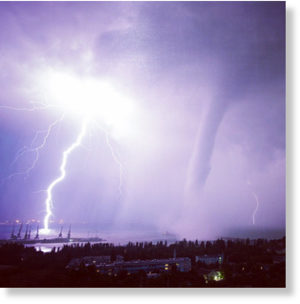 Large waterspout and lightning off Feodosia, Crimea peninsula, Russia. Sept 6th 2018.
A hero is someone who has given his or her life to something bigger than oneself.
- Joseph Campbell
Recent Comments
i would rather have dinner with hitler than spend one moment in her eyes
---
When law is perverted to suit politics there is no law.
---
Failure to retaliate in kind is seen as weakness, yet it takes far more moral turpitude to duly consider an appropriate response that creates...
---
Here's a review of the Ghost Gunner [Link] I don't know what to make of this project except that this is a bell that isn't about to be unrung, nor...
---
how hypocritical of Trump, HIS HATS AND FLAGS, "BANNERS" YOU AMERICANS CALL THEM, ARE MADE IN CHINA FFS!! PEOPLE OF THE EARTH, PREPARE YOURSELVES...