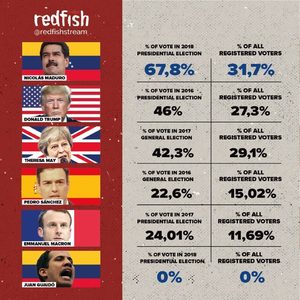 On legitimacy
Perhaps only people who are capable of real togetherness have that look of being alone in the universe. The others have a certain stickiness, they stick to the mass.
- D.H. Lawrence
Recent Comments
We had some shit like that at work, a new boss came and tried to set a bunch of new nazi rules to make our job harder, and my co-workers started...
---
LindaMay. I pray for the day that all we project on the world is love, compassion and kindness - agree that affects everything. Gcarlin - murder...
---
Well, considering his election promises, and the attention the supposed pull out has received. I'd guess that if he doesn't, his chances of...
---
"You ask how we overcome, it starts with desubscription of your phone." And desubscription from SOTT and the internet in general, I suppose "and...
---
PS: The people to blame are the psychopaths in government and business, who accumulate obscene amounts of wealth off the backs of humanity, pay no...