About StrictlyGenteel
I come from a small Island that is, like the rest of the world, is perceived as somewhere off the coast of America. It's called New Zealand and I live near Christchurch.
Christchurch rocks, and it's not just the earthquakes.
My primary form of communication is sarcasm.
(My original comment here was, "I just wish this fucking thing (Sott) would work so I can get signed up. This signup is a pile of seriously flawed shit.")
I should really delete it, but now that I'm finally signed up I decided to keep it as a reminder about how I conquered the beast. I notice that the site is regularly upgraded; maybe it's fixed by now. One hopes so.
I'm a vegetarian and still not talked out of being so. After 40 years of not eating red meat, the sight and smell of the stuff makes me puke.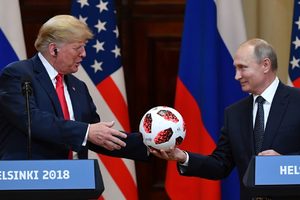 So much winning
Just look at us. Everything is backwards. Everything is upside-down. Doctors destroy health, lawyers destroy justice, universities destroy knowledge, governments destroy freedom, the major media destroy information, and religion destroys spirituality.
- Michael Ellner
Recent Comments
Sacha Baron Cohen is perfume.... nothing more.
---
Whoopi - Another intellectual liberal..... that looks like a blimp
---
I think... there is another way you can look at this. The leaders don't have control so instead all they do is try to give the impression they do....
---
Maybe the hypnogogic Fifth Dimension tie-dyed Dylon smock got to him Real name: Joanne Chesimard. Presumably, Assata Shakur is your superhero...
---
Spend enough years lying and your brain short circuits.