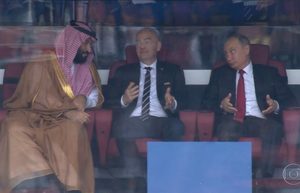 "That's life!"
Willing is not enough; we must do. Knowing is not enough; we must apply.
- Bruce Lee
Recent Comments
Thanks for a great synopsis of what is already happening. Can you tell us what will be the predictable effects on the rest of the world of the US...
---
Well for a creature that has said openly, killing Iraqi children was worth it. And the strange appearance of a young child from Iraq promoting...
---
That is rich, where will the money come from? Now they will have to fake a space force. Why not make the moon their base of operations? NASA...
---
I find it unconscionable that an adolescent female, with all the hormone surges that that entails, is being offered and given decision over her...
---
Well done, Russia! Congratulations. Outsmart the world with deeds, not words. I'm loving it. Iran would be another country that's up for...