About DavidHamilton
Having served some of the largest retailers in Australia, David Hamilton is familiar on handling a large team working on large projects with tight deadlines. As David moves into his new Geelong facility with the Supercheap Storage chain, he is about to take on a new kind of challenge as a manager and he anticipates greatly to build this business of his own and to rope in his family while at it to work cooperatively together. With the new and unique self storage services that it provides, he is enthusiastic to start training and building a strong team to help him develop the brand in the area.
Supercheap Storage is an easy brand to comprehend since it was especially developed to suit any and all kinds of self storage needs from consumers in general. The Supercheap service is designed to cater to any budgets that our customers might have with various options that we offer our customers which they can tweak according to their self storage needs as needed, and pay only for what they use. Whether they opt to load up their items to the self storage facility on their own, or prefer to use our transportation and moving services with additional manpower, your self storage plan can be customized whichever way you prefer so that you really only get and pay for what you need, with our help!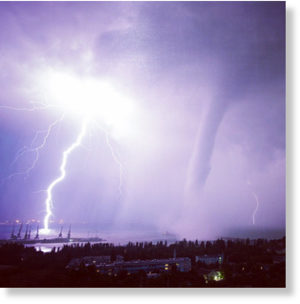 Large waterspout and lightning off Feodosia, Crimea peninsula, Russia. Sept 6th 2018.
A hero is someone who has given his or her life to something bigger than oneself.
- Joseph Campbell
Recent Comments
Then why haven't they released his name like any other pedo they catch? Is it a matter of national security? It wouldn't happen to be the security...
---
If any accusations of sexual abuse are true...the attacker is a criminal. If accusations are made up ... the "victim" and support people are...
---
But it wasn't a mistake. It was designed that way. The mistake they made was thinking they could get away with it. Going into the Middle East...
---
If you added up all the Hungarian, Romanian, Bulgarian and Russian minorities, would they be a majority? And if so what's left? Ukrainian? Do they...
---
Germany has its own tough position on the issue. The Baltic States want to be as strong as Germany but their foreign policy is not so balanced....