About DavidHamilton
Having served some of the largest retailers in Australia, David Hamilton is familiar on handling a large team working on large projects with tight deadlines. As David moves into his new Geelong facility with the Supercheap Storage chain, he is about to take on a new kind of challenge as a manager and he anticipates greatly to build this business of his own and to rope in his family while at it to work cooperatively together. With the new and unique self storage services that it provides, he is enthusiastic to start training and building a strong team to help him develop the brand in the area.
Supercheap Storage is an easy brand to comprehend since it was especially developed to suit any and all kinds of self storage needs from consumers in general. The Supercheap service is designed to cater to any budgets that our customers might have with various options that we offer our customers which they can tweak according to their self storage needs as needed, and pay only for what they use. Whether they opt to load up their items to the self storage facility on their own, or prefer to use our transportation and moving services with additional manpower, your self storage plan can be customized whichever way you prefer so that you really only get and pay for what you need, with our help!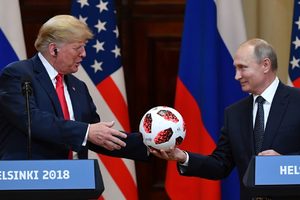 So much winning
Just look at us. Everything is backwards. Everything is upside-down. Doctors destroy health, lawyers destroy justice, universities destroy knowledge, governments destroy freedom, the major media destroy information, and religion destroys spirituality.
- Michael Ellner
Recent Comments
I am considering the fact i may be apart of the wrong religion and live in the wrong country. The jewish people of israel seem to have alot going...
---
those who say they are Jews but are not and are OF their father the devil. He was a lair and murderer from the beginning and HIS will (((THEY)))...
---
How is the news of a missing man "High Strangness"?
---
Moqui marbles. [Link] Note in the article how they've found similar concretions on Mars. The landscape on Champ Island looks a lot like a NASA...
---
The democrats will keep pushing her up to the podium until she strokes out and croaks on camera. These career politicians all need to retire. More...