About DavidHamilton
Having served some of the largest retailers in Australia, David Hamilton is familiar on handling a large team working on large projects with tight deadlines. As David moves into his new Geelong facility with the Supercheap Storage chain, he is about to take on a new kind of challenge as a manager and he anticipates greatly to build this business of his own and to rope in his family while at it to work cooperatively together. With the new and unique self storage services that it provides, he is enthusiastic to start training and building a strong team to help him develop the brand in the area.
Supercheap Storage is an easy brand to comprehend since it was especially developed to suit any and all kinds of self storage needs from consumers in general. The Supercheap service is designed to cater to any budgets that our customers might have with various options that we offer our customers which they can tweak according to their self storage needs as needed, and pay only for what they use. Whether they opt to load up their items to the self storage facility on their own, or prefer to use our transportation and moving services with additional manpower, your self storage plan can be customized whichever way you prefer so that you really only get and pay for what you need, with our help!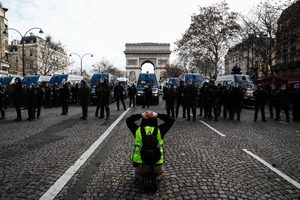 L'elite contre le peuple
No one who lives in error is free.
- Euripides
Recent Comments
News Flash. Racist state filled with racist people holds racist beliefs. Film at 11.
---
Everyone says it... farmers, ranchers, homeowners etc... the surprise is where/when high levels of glyphosate aren't found.
---
That point on the parents etc learning/knowing more than their doctors on any one issue is important... .the doctors are trained into the system...
---
not surprising. anti democratic as well. Their interference is why politics is broken. very obvious.
---
Ukraine loves the cold They made their beds,now,they can lie in them Good job