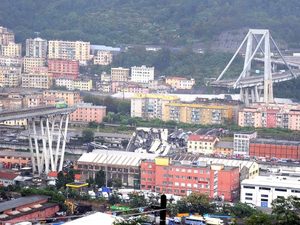 14 August 2018: Morandi Bridge in Genoa, Italy, collapses during a storm, killing 35 people
A man who does not think for himself does not think at all.
- Oscar Wilde
Recent Comments
I reckon the comment in the blue is close to the truth. Turkey is a fence rider. For example, if the US decided to send a significant number of...
---
Drugs are dangerous, and excepting a medical situation, shouldn't be used. I would even say cannabis is harmful. One can debate whether ones...
---
awesome, where can i order some? want it now please!!
---
dont give up your safety barriers, the US has a history of stabbing allies in the back, for example, Saddam Husein, Gadafi, Castro, Gorbachev, all...
---
yay, go the mighty USA, global bully trigger happy fat lazy loud mouthed mother fuckers..