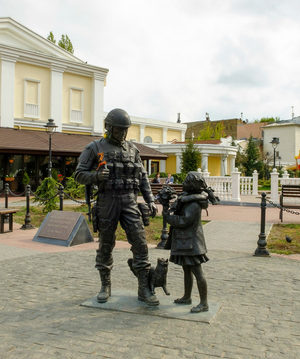 вежливым людям ('Monument to polite people'), Simferopol, Crimea
People are always teaching us democracy but the people who teach us democracy don't want to learn it themselves.
- Vladimir Putin
Recent Comments
Perhaps they should start looking at the CIA, FBI and the government employees, state government officials, Senators, Congress, Governors ect....
---
Pompeo has said some really ridiculous things, but this is up there with some of the dumbest comments yet. Does anyone really believe this guys...
---
The empires agenda in Syria and the region is unraveling by the day. The best thing they could do is leave. But, there aren't many in Washington...
---
Yeah, veganism. Green smoothies, sucrose, fructose, phytic acid, phytoestrogens, goytrogens, oxalates, carbs, thrush up the crutch, gallstones,...
---
That is really pathetic. This is the 'rules based order' they want the world to accept.