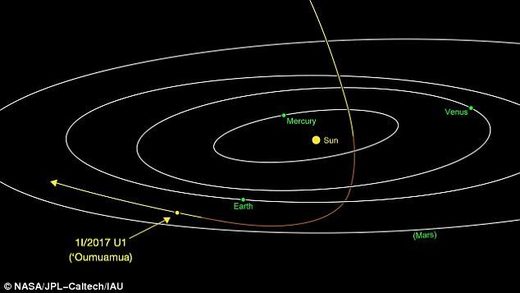 A newly discovered object from another star system that's passing through ours is shaped like a giant pink fire extinguisher, astronomers have revealed.
Astronomers who have been observing this first-ever confirmed interstellar visitor have named it Oumuamua, which in Hawaiian means a messenger from afar arriving first.
Scientists are certain this 600-foot-long, pale pink asteroid or comet originated outside our solar system.
'I'm surprised by the elongated shape - nobody expected that,' said astronomer David Jewitt of the University of California, Los Angeles, who led the observation team that reported on the characteristics.