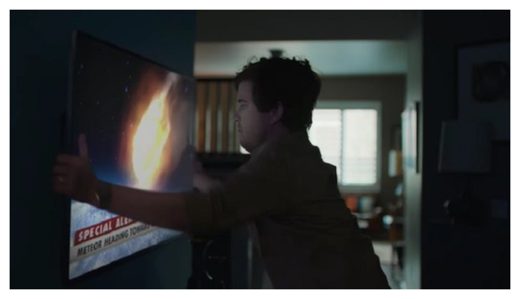 This commercial, which came out about a week and a half ago, has plenty to laugh about.
The joke, of course, is that this sucker is so roomy you can fit more than what you'd first grab fleeing your home if, says, a meteor was about to strike.
The secondary joke is that Americans have become so materialistic that they'd go back for seconds and thirds if they felt they could.
What makes it funniest, though, is it must have turned a few heads given the way
a giant fireball streaked across the Michigan sky last week
.