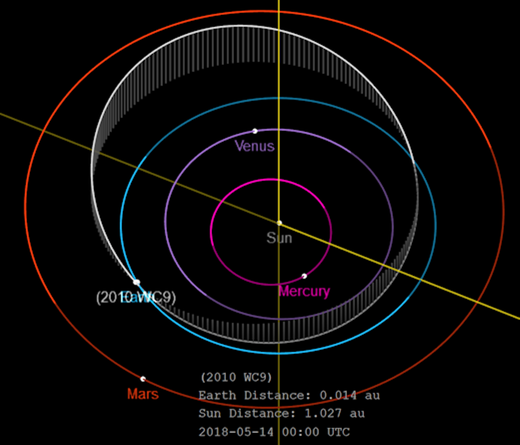 Last night in Australia, near-Earth asteroid 2010 WC9 glided silently across the starry sky of Brisbane while the city's residents slept. Well... not
every
resident slept. Amateur astronomer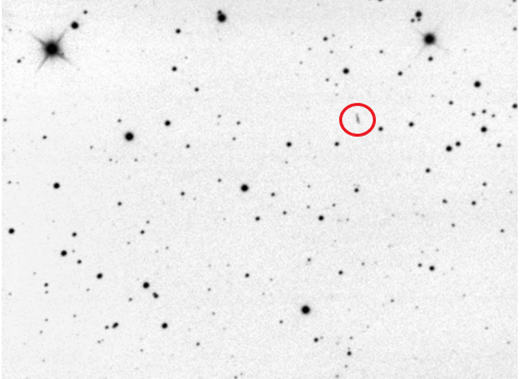 Dennis Simmons was wide awake and recorded the flyby:
"The asteroid moved rapidly through the constellation Hercules shining about as brightly as a 15th magnitude star," says Simmons. "The 'wobbly' appearance of the trail is as a result of slight periodic errors in the telescope mount's gear train. This is not caused by the asteroid tumbling!"
Tonight, the view will improve - a lot.
On May 15th, 2010 WC9 will fly through the Earth-Moon system, splitting the distance between our planet and the Moon
. At closest approach (203,000 km), the asteroid will glow like an 11th magnitude star (~40 times brighter than shown above) as it races through the southern constellation Pavo (the Peacock).
2010 WC9 is known as the "
lost asteroid
" because
astronomers lost track of it soon after it was discovered in November 2010
. The asteroid receded from Earth and didn't return for nearly 8 years... until now.