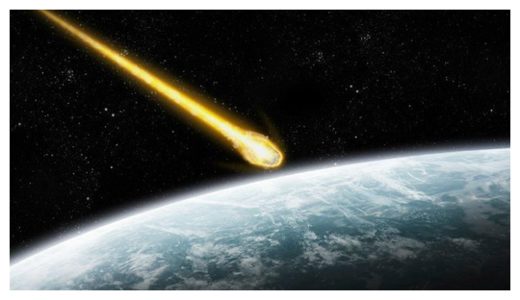 Unlike that false alarm in Hawaii, this potentially cataclysmic piece of news is real: an asteroid between 22 and 68 meters in diameter
is going to swing past Earth
on
January 23
at around 12,300 miles an hour (around Mach 16).
It's going to come within 1.1 million miles of Earth, but it's unclear whether its trajectory will cause it to hit
Earth
or fly past harmlessly.
The asteroid, named 2018 AJ, is just one of several asteroids that have suddenly popped up on NASA's radar without warning-
the last one was 2017 YD7
, which was spotted December 28 and flew past Earth on January 3.
The scary thing about these rocks is that once we spotted them, there's very little we can do to stop them: according to
NASA's Planetary Defense Coordination Office
, we'd need a few
decades
of advance warning to deal with an asteroid 100 meters in size or larger. From there, a couple options open up, including knocking the asteroid off course with a "kinetic impactor" or using a "gravity tractor" to change its trajectory.