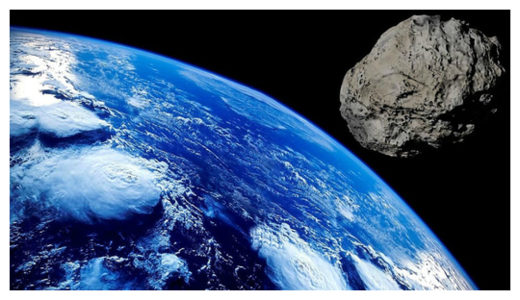 The shattered remains of an asteroid now lie on the floor of one of North America's Great Lakes after travelling from beyond Mars to rain down on Earth in a blaze of fire.
Numerous eyewitnesses reported seeing the raging fireball streak across the sky on Tuesday night and experts calculate that it travelled nearly half a billion kilometers before coming to rest in its watery grave on the floor of Lake Huron.
Meteor scientist Peter Brown reported that the trajectory of the space rock's flight reveal that it travelled from the asteroid belt beyond Mars before hitting our planet.
The University of Western Ontario astronomer shared observatory footage on Twitter which captured the space visitor lighting up the night sky.