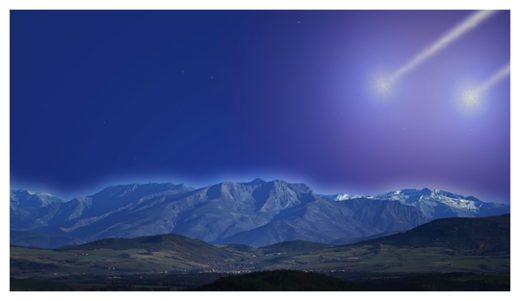 Theory tells us that after a mass extinction, an event where the diversity of species is drastically reduced, nature should rebound with a flurry of creativity. Species should quickly proliferate to refill desolate ecosystems,
something called
adaptive radiation.
Yet, the paleontological record suggests that this doesn't happen at anywhere near the expected pace.
Now, research
published
in the journal
Nature Ecology and Evolution
argues that understanding something called "morphospace" might help us find the cause.
Extinction events happen with alarming regularity: there's the "
big five
", but a host of slightly smaller, yet still devastating extinctions have peppered the planet's history.
Scientists
now worry
that we might be in the middle of one of our own making, so this makes it all the more important to understand how the natural world bounces back from such catastrophes.
Perhaps the most well-known of the earth's mass extinctions is the Cretaceous-Paleogene (K-Pg) extinction event. This took place 66 million years ago when an asteroid smacked into the earth next to what is now the Yucatán Peninsula, creating the nearly 200-kilometre-wide depression known as the
Chicxulub crater
. This impact drove the extinction of all the non-avian dinosaurs, and much else besides.