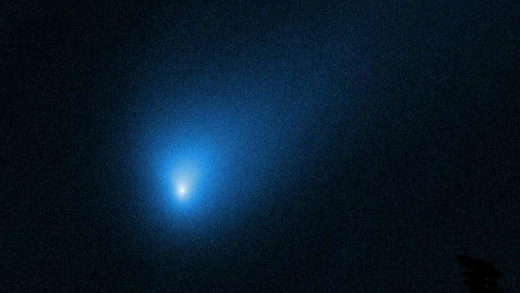 Water from a completely alien star system has been detected on the interstellar comet 2I/Borisov, which is currently passing through our space neighborhood.
In an extraordinary breakthrough, astronomers studying Borisov
believe
they have detected the tell-tale signs of water on the visiting comet.
Water from another planetary system has never before been spotted inside our solar system.
Borisov was spotted by an amateur astronomer on 30 August
, and the professionals have been scrambling to analyse before it flies away.
Researchers had already detected gas being spewed from the comet's surface
, but finding water would signal a hugely significant discovery.