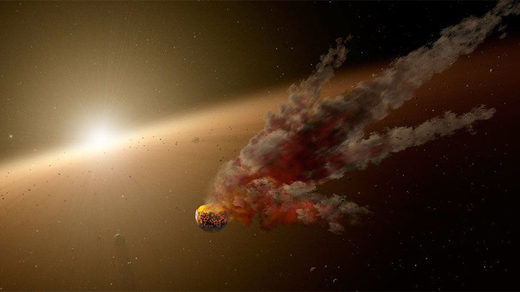 A whale-sized asteroid has come frighteningly close to the Earth - within one-third of the distance between the Earth and the moon. What's more, NASA failed to spot the space rock until it had already passed.
The rock is estimated to have a diameter of between six and 32 meters, which would translate into enough destructive power to level a major city. The colossal mass came within 73,000 miles (117,480km) of us in early November.
According to
The Watchers
, a website that monitors the path of asteroids in our solar system, NASA's Mauna Loa Observatory in Hawaii spotted the asteroid on
November 10
. However, at that point, it was already heading back out to space after having skimmed the Earth just one day before.