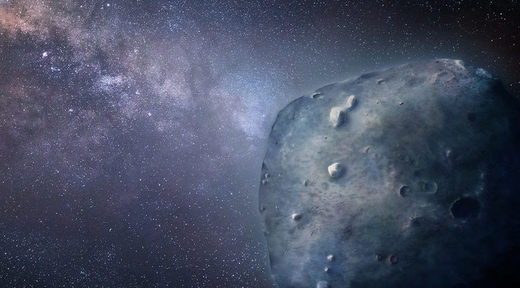 Having studies countless asteroids in near-Earth space, astronomers have come to understand that the majority of these rocks fall into one of two categories: S-type (grey) and C-type (red). These are defined by the types of materials on their surfaces, with S-type asteroids being primarily composed of silicate rock and C-type asteroids being made up of carbon materials.
However, there is also what are known as blue asteroids, which make up only a fraction of all known Near-Earth Objects (NEO). But when an international team astronomers observed the blue asteroid (3200) Phaeton during a flyby of Earth, they spotted behavior that was more consistent with a blue comet. If true, then
Phaeton is of a class of objects that are so rare, they are almost unheard of.
The team's findings were presented at the
50th annual meeting of the American Astronomical Society's Division for Planetary Science
, which is taking place this week (Oct. 21st to Oct. 26th) in Knoxville, Tennessee. The presentation, titled "
Physical Characterization of (3200) Phaethon: Target of the DESTINY+ Mission
", was led by Theodore Kareta of the Lunar and Planetary Laboratory (LPL).