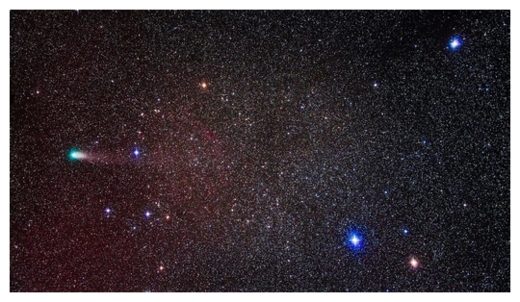 For the second time in two years, astronomers have spotted an interstellar interloper heading into our Solar System.
The first, dubbed 'Oumuamua, was spotted on 19 October 2017.
This one, named 2I/Borisov, was discovered on 30 August 2019 by amateur astronomer Gennady Borisov of Nauchnij, Crimea, using a home-built 65-centimeter telescope.
It was initially thought to be an ordinary comet, says Davide Farnocchia of NASA's Center for Near-Earth Object Studies, Pasadena, California.
But a week of observations by amateur and professional astronomers revealed that it was on an orbit that must have originated outside the Solar System and is now in the process of slingshotting around the Sun before heading back into interstellar space. (The "2I" in its name means it is "interstellar object number 2.")
Already, it is proving to be quite different from its predecessor. To begin with, it's much larger. 'Oumuamua (now officially called 1I/'Oumuamua) was a cigar-shaped object, only 800 meters long.
2I/Borisov is probably several kilometers in diameter.