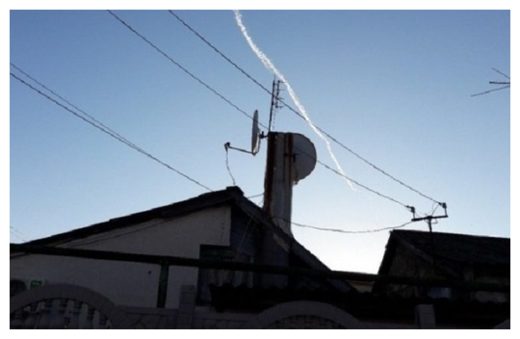 A powerful explosion occurred in the sky over the city of Simferopol, the Crimea, on December 26. The origin of the explosion remains unknown; EMERCOM officials are trying to look into circumstances.
Local residents have posted a few photos taken in first minutes after the explosion. The photos depict a white trail in the sky, which usually remains behind a flying plane, but it is not straight.
Some people assumed that the explosion could be related to fighter aircraft and their aerobatic stunts.