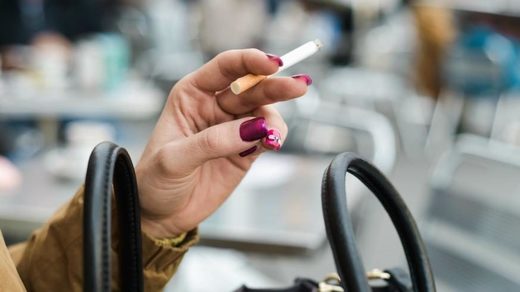 In an effort to get New Yorkers to quit smoking, Mayor Bill de Blasio on Monday
announced seven bills
aimed to cut the number of those addicted to the vice by 160,000 by 2020.
The legislation includes raising the minimum price of tobacco, including increasing per-pack prices to $13 from $10.50, which is expected to raise $1 million for public housing; limiting the number of retailers with tobacco licenses and cutting the current retailer number in half; creating a retail license for e-cigarettes and capping the number of those licenses; upping the cigarette license fee to $200 from $110; requiring residential building owners to create and disclose a smoking policy to current and future residents; banning smoking in building common areas; and barring pharmacies from selling tobacco products, which would begin when current licenses expire next year.
"Even though tobacco is a leading cause of premature death across the country, Big Tobacco will stop at nothing to hook people on these deadly products," de Blasio said in a statement. "We are sending a loud and clear message that we will not let their greed kill any more New Yorkers without a fight. These new laws will not only help reduce the number of smokers in our city, but also save lives."