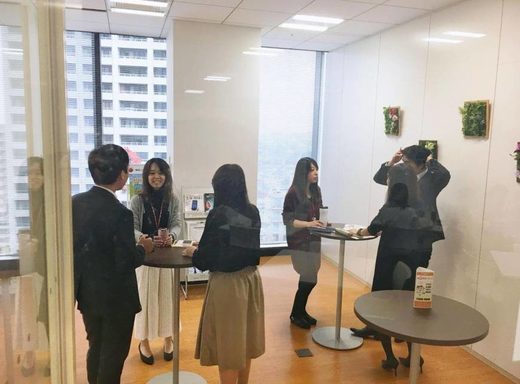 An increasing number of Japanese companies are stepping up efforts to protect employees from the health hazard of smoking at a time when the central and local governments are studying measures to curb the public's exposure to secondhand smoke.
Convenience store chain Lawson Inc. introduced an all-day ban on smoking at its head office and all regional offices in June, with an eye toward lowering the ratio of smokers to its entire workforce by around 10 percentage points in fiscal 2018 from 33 percent in fiscal 2016.
The ban applies to some 4,500 employees during work hours including when they are out of the office.
Sales clerks of Lawson convenience stores, operating under franchising contracts with the retail chain, and workers of Lawson subsidiaries are not subject to the step.