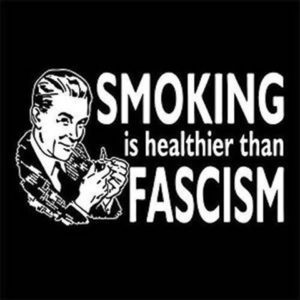 The city council of my county's seat (Rockville, Montgomery County Maryland) is
debating a proposal
to ban smoking in
outdoor
dining areas of restaurants. Four states (Hawaii, Maine, Michigan, and Washington) already have statewide bans in place, as do many cities, including one other in Maryland (La Plata, in Charles County).
At least thirty states already ban all smoking inside restaurants and bars. What I want to know is whether these bans are a good idea, or whether markets should be relied on to provide appropriate facilities for smoking. Relatedly, I wonder whether smoking should be seen as a tort.
And now a disclaimer:
I hate tobacco
. I have never taken a cent from a tobacco company in consulting fees, and would never work for them as a lawyer. I have never smoked, and my wife and I have never allowed smoking in any home we have ever owned (going back to the 1970's, when our smoking ban was extremely unusual and roundly condemned by friends and relatives alike). I would threaten to disown one of my children if he or she took up smoking. I believe that states have the constitutional right to ban tobacco sales altogether (though it would arguably be cruel to do this, given that millions of Americans legally consume this product and would have recourse to a massive black market were a ban set up). Indeed, I have read
a report
that upwards of fifteen states apparently did ban tobacco between 1890 and 1927. One state's ban was challenged and upheld by the Supreme Court (
Austin v. Tennesse
e,21 S.Ct. 132 (1900)). No state wants to ban tobacco today, I think, likely in part because states currently accrue as much or more
revenue from tobacco
than do cigarette manufacturers.