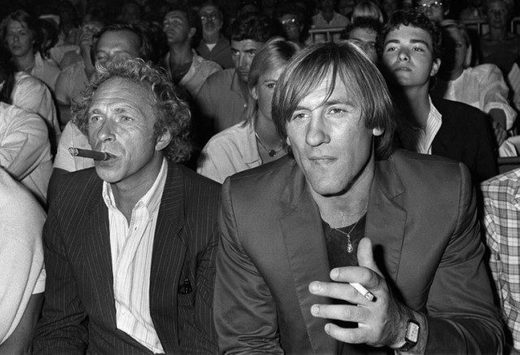 A proposal that France should ban the cigarette from the silver screen has been met with widespread derision and mockery among the French.
French cinema is full of images of stars like Brigitte Bardot and Gerard Depardieu delivering cool lines with a cigarette perfectly poised in one hand.
But all that could be about to end if Senator Nadine Grelet-Certenais gets her way after she reignited the debate over whether smoking should be shown on the big screen.
The film-making industry in France has long been accused of "normalizing" smoking and Grelet-Certenais said the industry is practically "advertising for the consumption of tobacco".
"Seventy percent of new French films have at least one person in the process of smoking," said Grelet-Certenais.
"It participates in more or less trivialising it, if not in promoting it, with children and adolescents who are now the main consumers of series and film especially on the internet," she added. French health minister Agnès Buzyn agreed with the Senator. "I do not understand the importance of smoking in French cinema," said Buzyn adding that she would speak to France's Minister of Culture Françoise Nyssen about "denormalising the image of tobacco in society".
The minister promised "firm action" against smoking on the big screen, but did not say whether she meant an outright ban. But the politicians will have a hard job of convincing the French if their reactions on social media are anything to go by.
One person wrote (see below): "You can't ban the cigarette from French cinema under the pretext that it incites young people to smoke if young people don't go to see French films."
Another mocked the idea, saying that if smoking was banned it might be a good idea to also ban swearing, crime and driving above the speed limit from the silver screen.
Another reacted similarly: "So I guess it will also be banned in the movies to use drugs, to go beyond the speed limits, to cross outside the nails, and of course to kill. Crime films will take a hit. They are completely crazy."
For the moment it's unclear what form the ban would take and whether it would affect only French films or foreign series as well.
On top of that questions have been asked about whether it would be necessary to delve into the archives and remove the cigarette butts completely.
The debate comes at a time when the French government is attempting to crack down on one of France's favourite habits with
a promise to increase the price of a packet of cigarettes to 10 euros by 2020.